Are you in the business of moving perishable goods? Imagine the devastating financial losses you could face if your cooling van fails to maintain the quality of your products during transportation!
Fear not, this article dives into the world of refrigerated vans, which come in various shapes, sizes, and purposes, guiding you to choose the perfect one for your business and safeguard your valuable cargo. Say goodbye to your worries and let's embark on this cool journey together!
What is a fridge/freezer van?
A refrigerated van (also known as temperature controlled van, freezer van, chiller van or fridge van) is a type of commercial vehicle that has been modified to transport perishable goods at low temperatures. It is equipped with a refrigeration unit that circulates cold air around the cargo area, helping to maintain a consistent temperature regardless of the external temperature.
Refrigerated vans are commonly used to transport food and medical supplies that require specific temperature conditions to stay fresh and safe to consume. These vans can be built in various sizes and configurations based on the specific needs of the user.
The use of refrigerated vans is an essential part of the supply chain for many industries such as catering, pharmaceuticals, and supermarkets.
Things to consider when choosing a temperature-controlled van
So, you've decided that a refrigerated van is the right choice for your needs. But how do you choose the best refrigerated van for your needs? Here is what you must consider: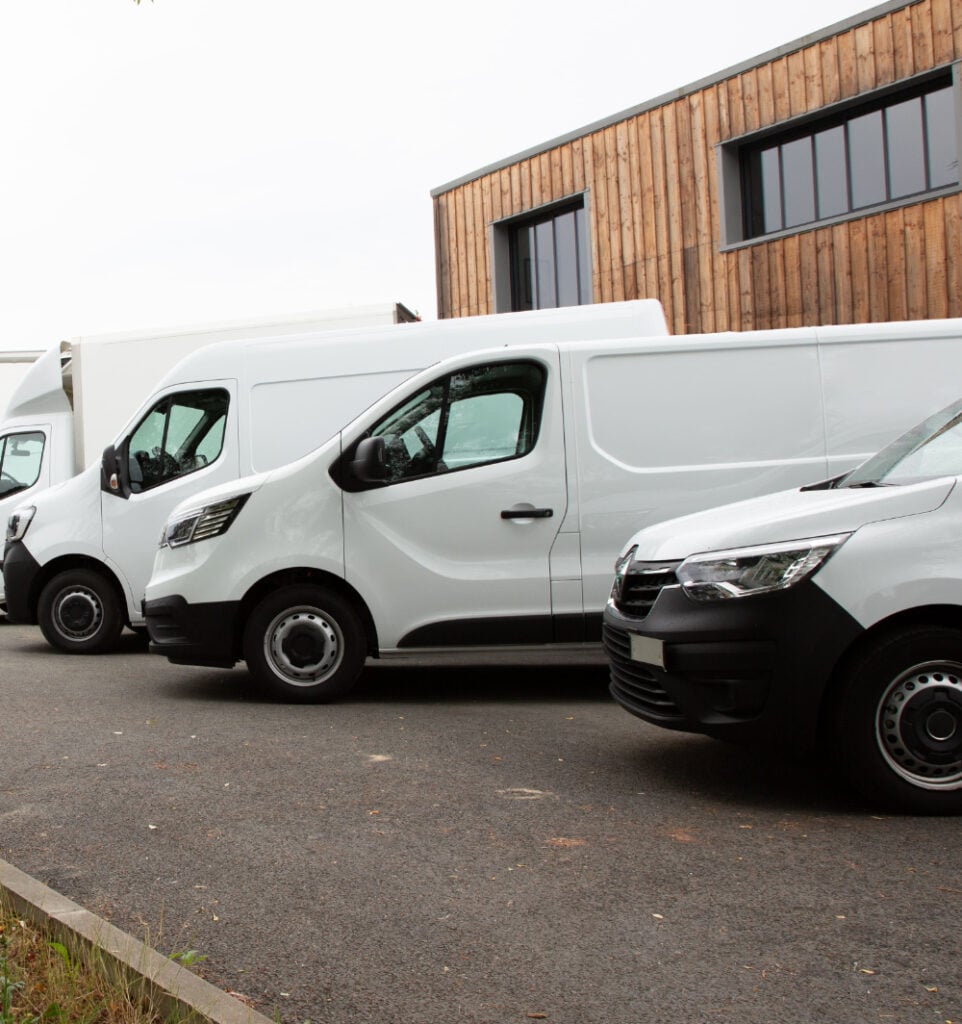 Size
When it comes to refrigerated vans, one size certainly doesn't fit all, as various businesses have unique requirements and needs.
For example, a big food retailer will need a large refrigerated van, a florist may require a medium refrigerated van, and a local catering business could only need a small refrigerated van.
Payload
Payload is a vital consideration for anyone looking to buy a commercial vehicle. This includes refrigerated vans.
Bear in mind that the refrigerated van conversions result in the vehicle losing some of its payload capacity. This is due to the weight of the refrigeration kit. We will explore this topic more in a later section of the blog.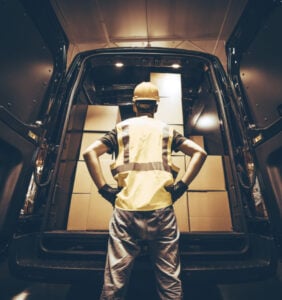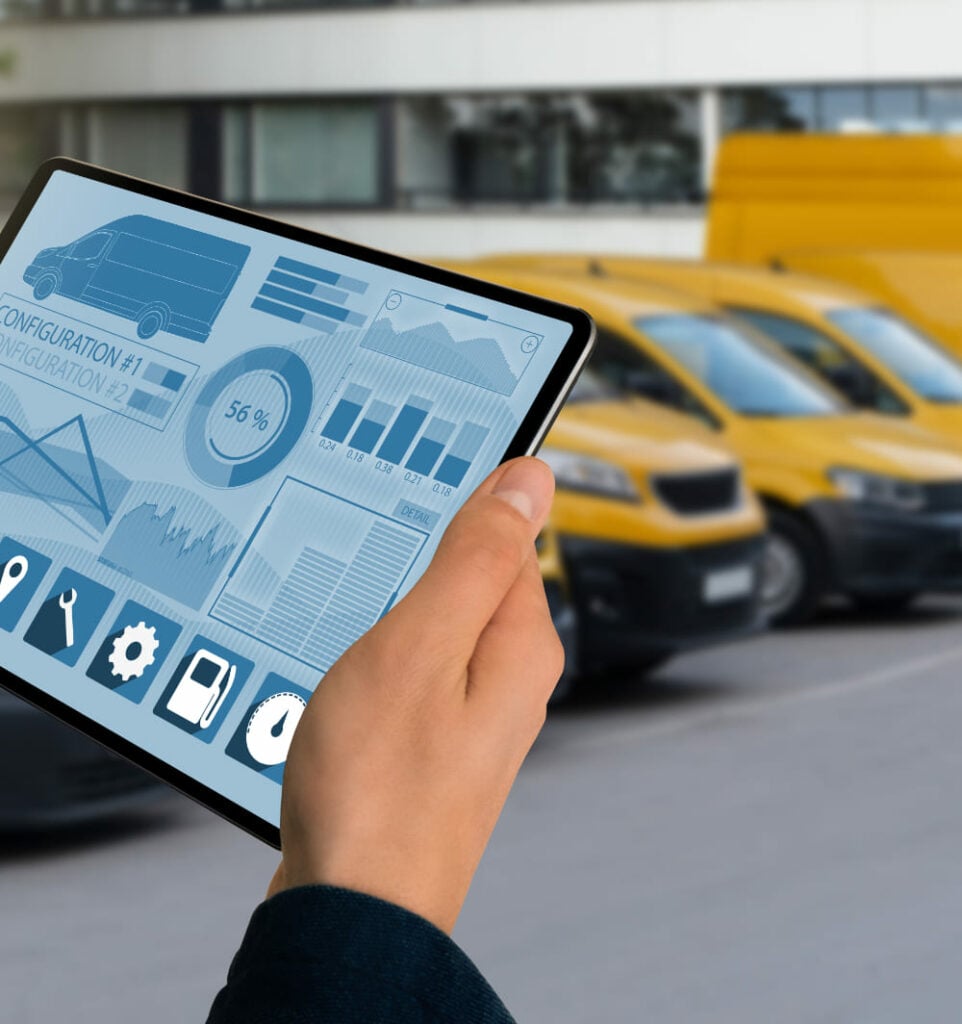 Specs
As refrigerated vans are often converted panel vans, the base vehicle needs the right specs for a successful fridge van conversion. Think of:
fuel type and efficiency
driving comfort
safety features
anything else that's important for you as a business
Required temperature
You need to carefully determine the desired temperature for your load before deciding which refrigerated van type will meet your requirements.
0°C to -8°C: chiller or fridge van
-15°C to -20: semi-freezer or freezer van
Mixed temperatures: fridge-freezer van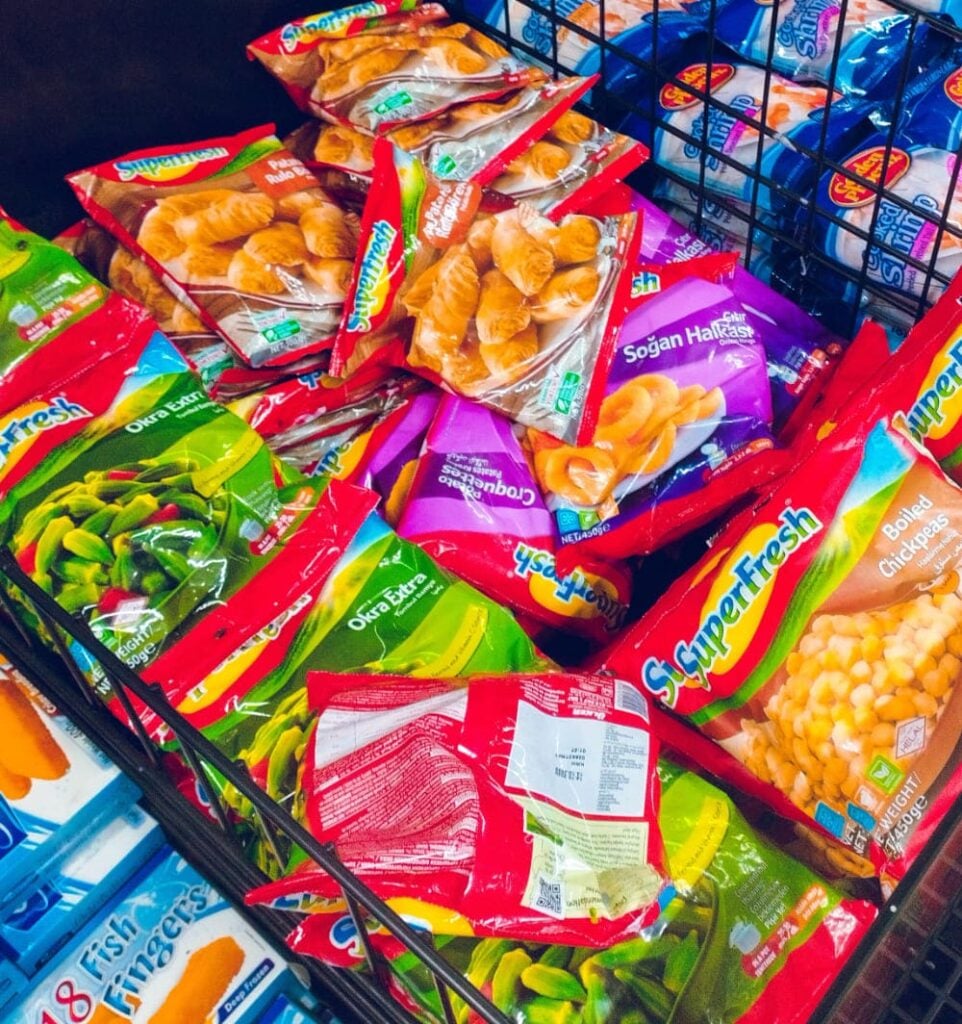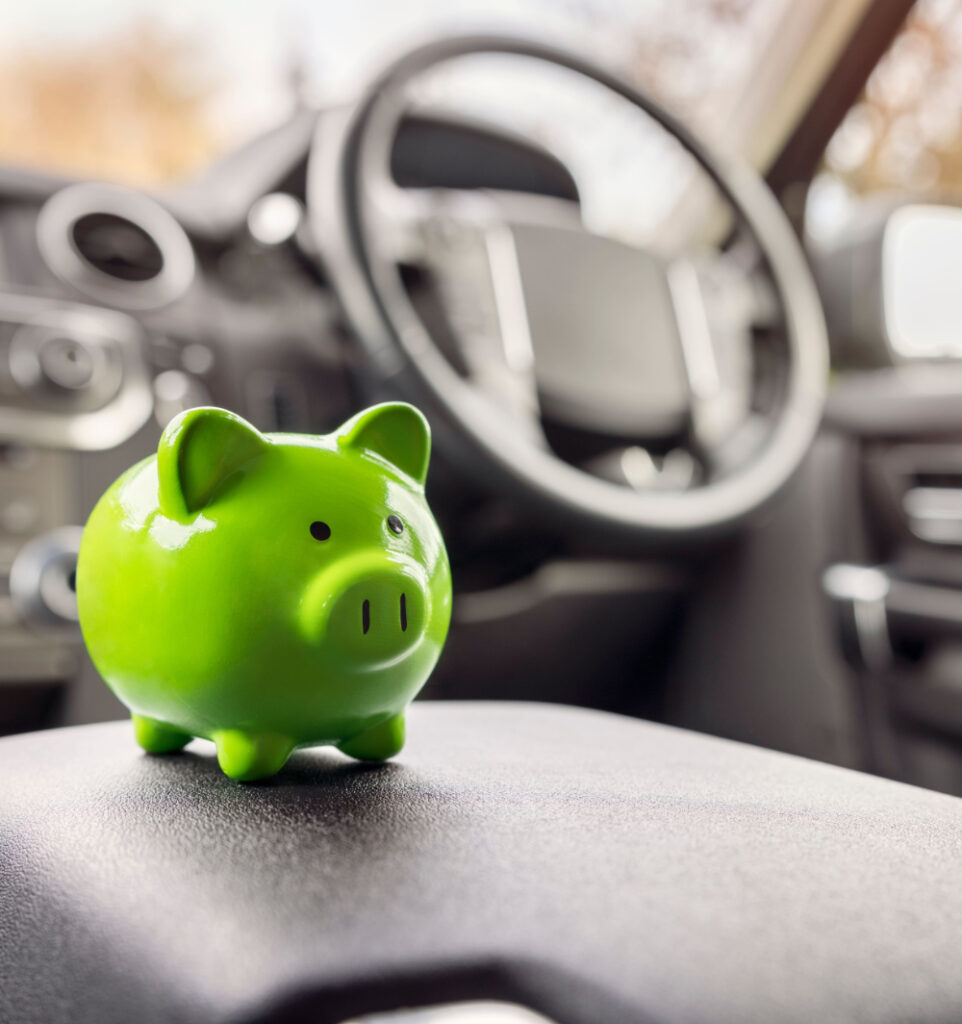 Price
Consider the price tag and colour options when choosing a refrigerated van:
Similar models with different badges may save money
Be open to all colour options for leasing, as it affects residual value, monthly payments, and balloon payments (if finance leased).
Availability
In 2023, UK commercial vehicle availability may be affected by Brexit, supply chain disruptions, and economic conditions.
If you require a van sooner than a factory order of your desired model can provide, don't worry. We'll assist in finding a suitable alternative that meets your timeline and business needs.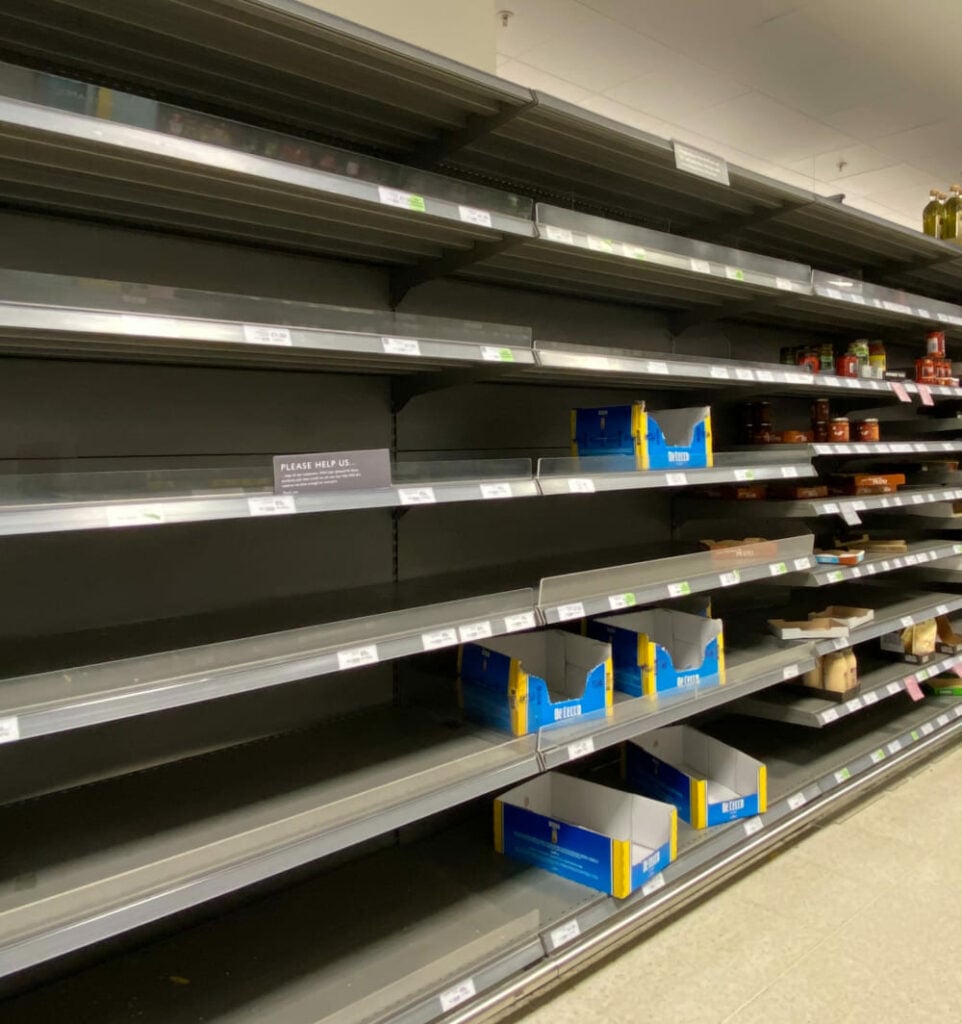 Which refrigerated vans are the best in 2023?
Our team leases refrigerated vans on a daily basis, but the answer to this question isn't as straightforward as it seems. The best solution for one business could be completely unsuitable for another. To better serve our customers, we approach each one individually, determining the best refrigerated van based on their specific business needs.
For this article, we selected vans that offer the best base for refrigerated van conversions. A refrigerated van is usually used for deliveries. This means it will cover more miles than the same vehicle used for other purposes. Therefore, it needs to be comfortable for the driver and fuel-efficient, as well as reliable and durable. Here are the vans we recommend based on these factors.
Best small refrigerated vans
These compact vehicles make perfect catering vans and are highly recommended for businesses that require efficient and reliable chiller vans to transport perishable goods in urban areas. Let's take a closer look and see what makes them ideal for refrigerated transport.
Citroen Berlingo/Peugeot Partner
If you need a small food delivery van, the Citroen Berlingo van and Peugeot Partner are both strong contenders, with their blend of excellent fuel economy, ample space, and impressive payload capability. Their compact size makes them easy to manoeuvre in tight spaces, making them suitable for urban deliveries.
Both the Citroen Berlingo and Peugeot Partner are very similar in terms of providing outstanding performance, an exceptional driving experience and a fantastic selection of driver assistance systems on-board. The Berlingo, however, scores higher for occupant comfort. It could be your best choice if you spend long hours on the road. The Partner on the other hand impresses with its practicality. This makes it an ideal commercial companion to assist you throughout your working day. Equipped with advanced safety features, the Berlingo van is one of the safest vehicles in its class. Meanwhile, Peugeot's Partner comes with Peugeot's famous i-Cockpit dashboard and is the most technologically advanced small van. Therefore, the decision between the two likely comes down to personal preferences and specific needs. However, if can't decide, it's worth adding that the Berlingo is a bit cheaper.
Nissan Townstar
If you're looking for the most affordable option, the Nissan Townstar is what we would suggest. It's new to the market but it's already proving to be a hit. It's a practical, efficient, and reliable LCV that is ideal for businesses looking for eco-friendly refrigerated van. With its spacious cargo area and comfortable cabin, the Townstar is an excellent choice for anyone in need of a compact fridge van to get the job done.
Just bear in mind that the Townstar doesn't offer diesel engine options. It is also a bit smaller than Berlingo and Partner. If you are happy with a petrol van and are also willing to sacrifice 0.2 cubic metres in load volume and 200kg in payload, don't think twice. Nissan Townstar will make a perfect chilled van.
Best medium refrigerated vans
Medium-sized refrigerated vans offer reliable and efficient transport solutions for businesses in need of a temperature-controlled van that can handle long-distance transport with ease. Let's take a closer look at the best options.
Ford Transit Custom
Ford Transit Custom is a medium van that offers the best of both worlds. It has the versatility and reliability of a cargo van, but it also comes with the luxury and comfort of an SUV. The superior cabin and spacious cargo area make it an ideal choice for small businesses and refrigerated van fleets. Known for its excellent handling and driving experience, the Ford Custom is a great choice for long trips. Its high-performance engine and suspension system will allow you to tackle any road with ease, while its exceptional efficiency means you won't have to stop for fuel too often.
Choosing Transit Custom will fully satisfy your need for a cooling van that can complete the job but also has that premium feel.
Peugeot Expert/Citroen Dispatch
While both the Citroen Dispatch and Peugeot Expert are very similar in terms of their specifications, there may be some differences in terms of their features and options. For example, some models of the Peugeot Expert may offer slightly better fuel economy and emissions figures. However, Citroen Dispatch may offer more advanced safety features. It's up to individual preferences and needs to decide which van is best for you. Overall, both are highly regarded for their reliability, practicality, and versatility.
Pricing-wise, the refrigerated Peugeot Expert van is a little bit cheaper than the fridge Citroen Dispatch van. We believe that the difference is too small to affect your choice, so we would recommend focusing on availability instead. You'll love either of these medium refrigerated van conversions.
Best large refrigerated vans
Large refrigerated vans offer a spacious and versatile solution for businesses that need to transport large quantities of perishable goods in a safe and regulated environment. Here are two options worth considering:
Ford Transit
The Ford Transit is a versatile and reliable commercial van that has been a favorite among businesses for decades. What makes the Transit stand out is its exceptional cargo capacity, fuel efficiency, and advanced safety features. The refrigerated Transit can accommodate a wide range of payloads, making it an ideal freezer van for those long trips. Additionally, its fuel-efficient engine options help businesses save money on fuel costs over time. Finally, the Transit's advanced safety features making it a smart and practical refrigerated van investment for any business. It may be on the pricier side, however, if you're not restricted by budget, you'll appreciate its premium quality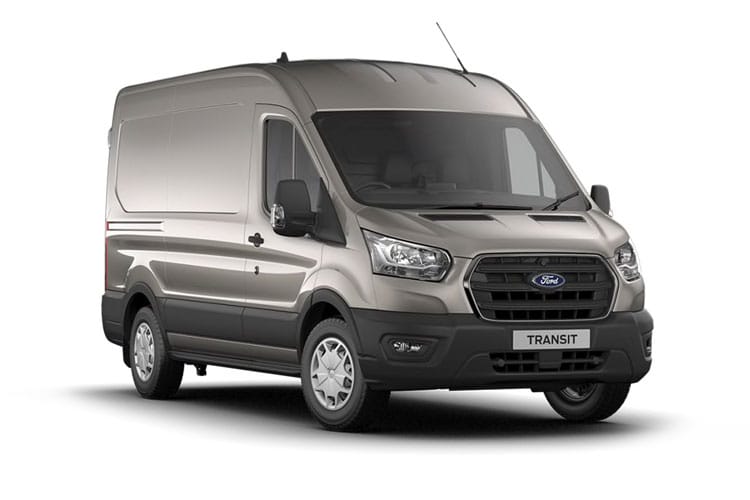 Peugeot Boxer
A budget-friendly alternative to the Ford Transit is the Peugeot Boxer. It also gives you a greater payload than the Transit. Save money, carry more? We think that sounds pretty good!
The Peugeot Boxer offers a comfortable and spacious cabin if you're looking for, however, the Ford Transit offers more optional features, such as a touchscreen infotainment system and heated seats, which may make it a more comfortable choice for drivers.
Ultimately, the choice between the Peugeot Boxer and the Ford Transit will depend on the specific needs and priorities of the business. The Boxer may be a better choice for businesses that prioritise payload capacity and affordability. In contrast, the Transit may be a better choice for those that prioritise cargo space and optional features.
How does the chiller van conversion affect the van's payload?
As we mentioned earlier in this article, converting a van into a refrigerated one will affect its payload capacity. The payload weight of a vehicle indicates the total weight it can carry, including passengers, conversion weight, and removable cargo.
Refrigerated vans are typically heavier than dry vans due to the weight of insulation and lining, refrigeration unit, curtains, and standby. But how much heavier are we talking about?
The figures may differ slightly from van to van, but we'd like to offer some examples for SWB refrigerated vans (such as Ford Transit Custom L1H1) and LWB refrigerated vans (such as Ford Transit 350 L3H2) to give you some idea of what to expect.
Use the van's payload before the conversion and subtract the weight of the conversion to find the payload of your new refrigerated van. If you haven't chosen curtains and standby, make sure to exclude these.
hhhhh
SWB van
| Component | Fridge van | Freezer van |
| --- | --- | --- |
| Insulation and lining | 88 kg | 110 kg |
| Refrigeration unit | 76 kg | 76 kg |
| Curtains (optional) | 14 kg | 14 kg |
| Standby (optional) | 35 kg | 35 kg |
| Full conversion weight | 213 kg | 235 kg |
hgh
LBW van
| Component | Fridge van | Freezer van |
| --- | --- | --- |
| Insulation and lining | 97 kg | 120 kg |
| Refrigeration unit | 76 kg | 76 kg |
| Curtains (optional) | 14 kg | 14 kg |
| Standby (optional) | 35 kg | 35 kg |
| Full conversion weight | 222 kg | 245 kg |
hhththtyhj
Don't cut corners when converting a refrigerated van
So far, we've covered some of the most significant factors to consider when choosing the right van for your business. We also suggested some of the best chilled van models. There is one more important consideration, however.
Quality is the key
When it comes to refrigerated vans, choosing the best van to convert is only half the battle. The quality of the conversion is just as important, if not even more so. Even if you invest in an expensive van, if you outfit it with a cheap refrigeration unit and poorly-made insulation panels, you won't be able to reap the benefits that come with a high-quality cooler van.
A properly converted refrigerated van will ensure that your products remain at their optimal temperature during transportation. This is crucial for businesses that deal with perishable goods. High-quality insulation panels are essential for maintaining the desired temperature range. The refrigeration unit should also be adequate to ensure that the temperature inside the van remains constant.
In summary, when investing in a van with a fridge or freezer, it's important to carefully consider the quality of the conversion. A high-quality conversion will help ensure that your business can transport perishable goods in a safe and efficient manner. Poorly-constructed conversion may result in lost profits due to spoiled or damaged products.
We've got you
Leasing a refrigerated van with Commercial Vehicle Contracts eliminates any concerns. To ensure our customers get the finest quality van, we work with the best refrigerated van converters in the UK.
Seamless, leakproof insulation panels and high-quality refrigeration units are standard on all of our fridge vans. Therefore, all of our refrigerated vans offer exceptional durability and top performance, making them suitable for even the most challenging tasks. We guarantee it.