As the first fully electric pickup truck available in the UK, the Maxus T90 EV offers an eco-friendly alternative to traditional combustion-powered pickup trucks. It boasts an impressive driving range of 220 miles, making it suitable for various business needs. With a payload capacity of 1,000kg, T90EV qualifies for commercial vehicle status. This means that you can not only save money on running costs by leasing the Maxus T90EV, but also reap tax benefits.
Don't miss out on this innovative and eco-friendly pick-up truck! Request your quote online or call us on 01424 863 456 to discuss your requirements. We have stock available now!
Why lease Maxus T90EV electric pickup truck?
We currently have a limited stock of the Maxus T90 EV trucks so enquire now and you could be driving this exceptional pickup in no time!
Maxus T90 price currently stands at £49,950 but don't let this stop you from upgrading your fleet and experiencing the future of electric commercial vehicles. Leasing a Maxus T90 EV allows customers to enjoy an electric vehicle with great performance, range, and eco-friendly features, all while benefiting from affordable fixed monthly payments and no hidden costs. Contact our leasing experts today and let us help you find the perfect Maxus T90 EV leasing deal for your business needs.
Our team of experts is dedicated to providing the best possible Maxus T90 leasing experience for your business. We offer a variety of leasing terms and payment plans to suit your budget and requirements, guaranteeing the best price and a hassle-free process.  Additionally, we offer optional maintenance packages to ensure that your Maxus T90 electric remains in top condition throughout the lease term.
We offer a full range of extras and pickup accessories that can be added to your Maxus T90 EV truck such as sports bars, bed liners, roller shutters, and tow bars for weekend camping adventures. We do it all, so we are able to deliver your newly leased Maxus T90 electric pickup the way you want it, without having to go to multiple businesses.
Upgrade to Maxus T90 today!
Make sure you don't miss out on the chance to drive away with the perfect Maxus T90 electric pickup truck. We will help you find a Maxus 90 price that fits your budget. Discover our latest Maxus T90EV lease deals and experience the exceptional service that sets us apart. Call us on 01424 863 456 today!
Read more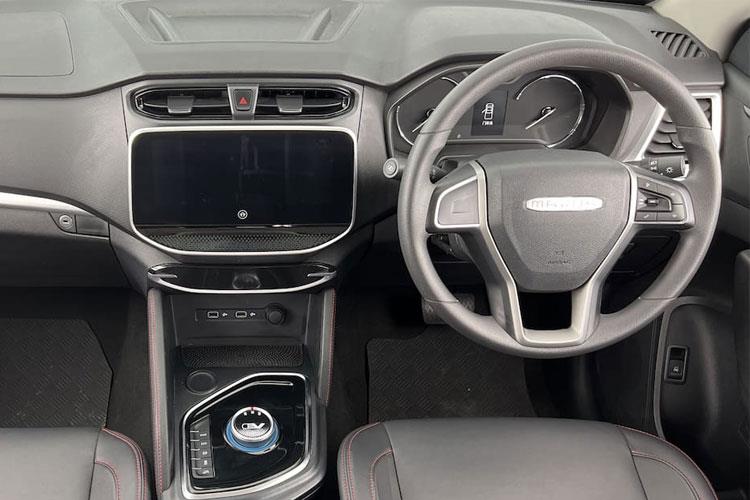 Add a header to begin generating the table of contents
Hot Deal

In Stock

EV Pickup Truck