Luton van conversion is a perfect solution for businesses that require a spacious and secure vehicle for transporting goods. With their large box-like structure and tail lift, Luton vans make loading and unloading bulky items a breeze.
For maximised load volume and height, choose a low-floor Luton van. The rear loading height is low enough without a tail lift but ramps can be fitted for heavy loads. Stepping into the van makes loading/unloading faster than using a tail lift, plus it's safer and easier to get in and out.
Luton vans are the biggest vans you can legally drive on a standard UK licence.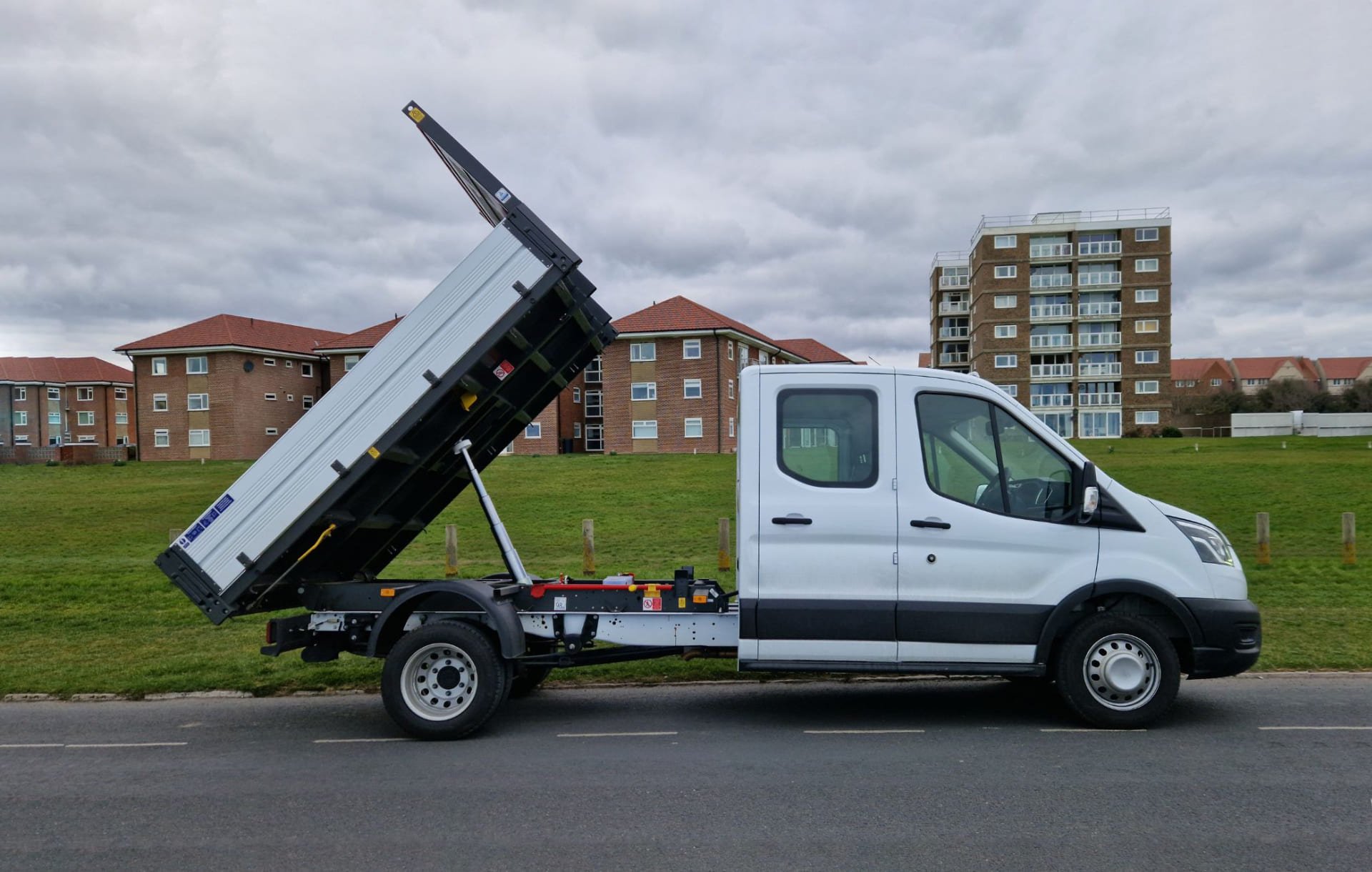 Tipper van conversion generates a commercial vehicle that features a spacious open back and hinged sides that offer easy access to the load area, along with the option of a single or double cab.
These versatile vehicles are designed for businesses that need to transport and unload loose materials such as gravel, sand, or waste. The hydraulic tipping mechanism makes it easy to offload your cargo at the push of a button. Construction and landscaping companies love dropside vans because of this unique feature.
In addition, you can request a tipper cage if you transport loose or tall loads.
Curtain side van conversion
The curtain side van conversion provides a unique combination of easy access and secure storage. Curtainsider looks like a Luton van or box body van, except that the side panels have been replaced with PVC curtains. The side curtains can be easily pulled back to load and unload goods, while the sturdy structure ensures your cargo remains safe and protected during transit.
As well as making it easier to access freight from anywhere in the truck, this simple solution allows the forklift to load or unload from either side. With a full-sized barn door at the back, cargo carriers can load and unload smaller loads from the rear. This flexibility makes the curtain side van conversion very popular among businesses transporting palletised freight.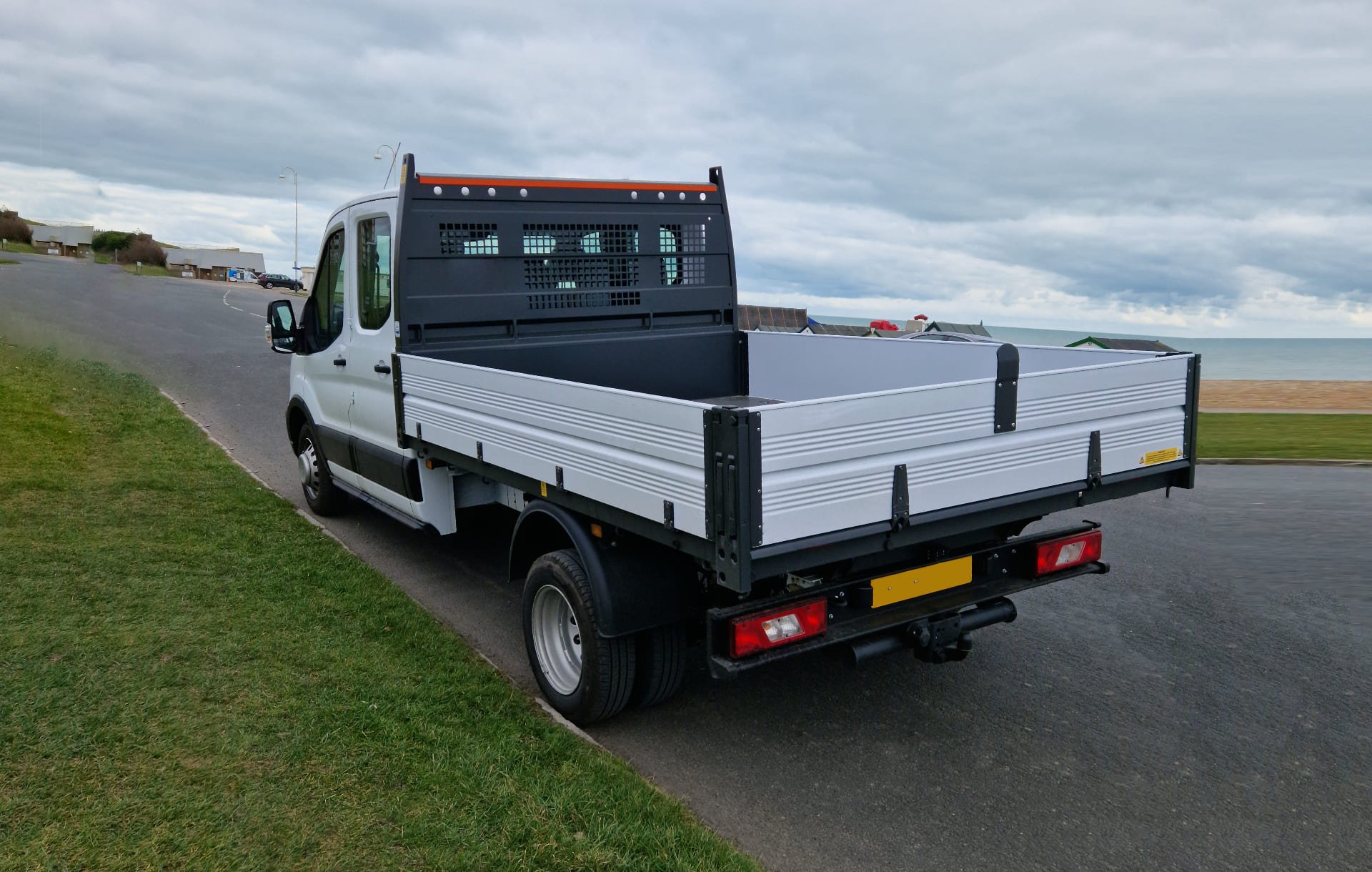 Dropside van conversion features a long-wheelbase vehicle with fold-down sides that provide easy access to the vehicle's load area. This makes dropside vans ideal for businesses that require frequent loading and unloading of goods.
Many construction, building, gardening, and landscaping companies choose dropside trucks because of their flexibility to accommodate mixed loads. With optional anchors to prevent dangerous loads from shifting, they offer a secure way of transporting goods. However, since dropside trucks have fixed flatbeds, loads have to be handled manually or with a forklift. Tipper vans might be a better choice if you want the van to tip.