Ford Transit Tipper van leasing deals
Ford Transit Tipper lease is a popular van finance option for UK businesses. With our flexible and affordable Ford Transit Tipper lease deals, you'll drive a brand-new model in no time!
Browse our selection of Ford's most popular tippers below or call us on 01424 863 456 to get started on your Ford Transit Tipper leasing journey.
Why choose the Ford Transit Tipper lease?
Whether you transport construction materials or carry landscaping equipment, the Transit Tipper is perfect for the job. A vehicle with such versatile features and impressive performance can streamline your operations and boost your productivity, making it a valuable asset for any company.
The Ford Transit 350 Tipper is a top van leasing choice for a variety of industries due to its functionality and robustness. The vehicle's hinged sides allow for easy access to the load area while the tipping control makes unloading heavy cargo a breeze. The vehicle combines a lightweight body with a high-strength Transit chassis cab. As a result, the Transit Tipper is able to hold heavy weight loads with ease.
The Ford Transit Tipper offers a wide range of ready-build One Stop models in a variety of trims. Furthermore, there are also chassis cabs with single cabins offering three seats, and double cabs with crew seating arrangements. You can choose between 1-way tippers and 3-way tippers and front and rear-wheel drive models.
Why finance a Ford van with us?
Our Ford Transit Tipper lease hire options offer great cost savings compared to purchasing since you only cover the vehicle's depreciation during your lease term. Plus, our Ford Transit Tipper finance deals are designed to be flexible, catering to your business needs and budget. Furthermore, getting Transit Tipper on contract hire or finance lease allows you to drive the latest models for the lowest price. So, you can enjoy all the benefits while keeping things simple and efficient.
We're here to help every step of the way - from helping you to picking the perfect tipper van and arranging for customisations to free delivery and ongoing maintenance.
Drive a brand tipper for a great price today!
Whether you're looking to lease Transit Tipper or looking for Transit Crew Cab Tipper finance, our experts will help you find the best deal and the most suitable specification for your business needs. So, don't hesitate and contact us today for a no-obligation chat.
Read more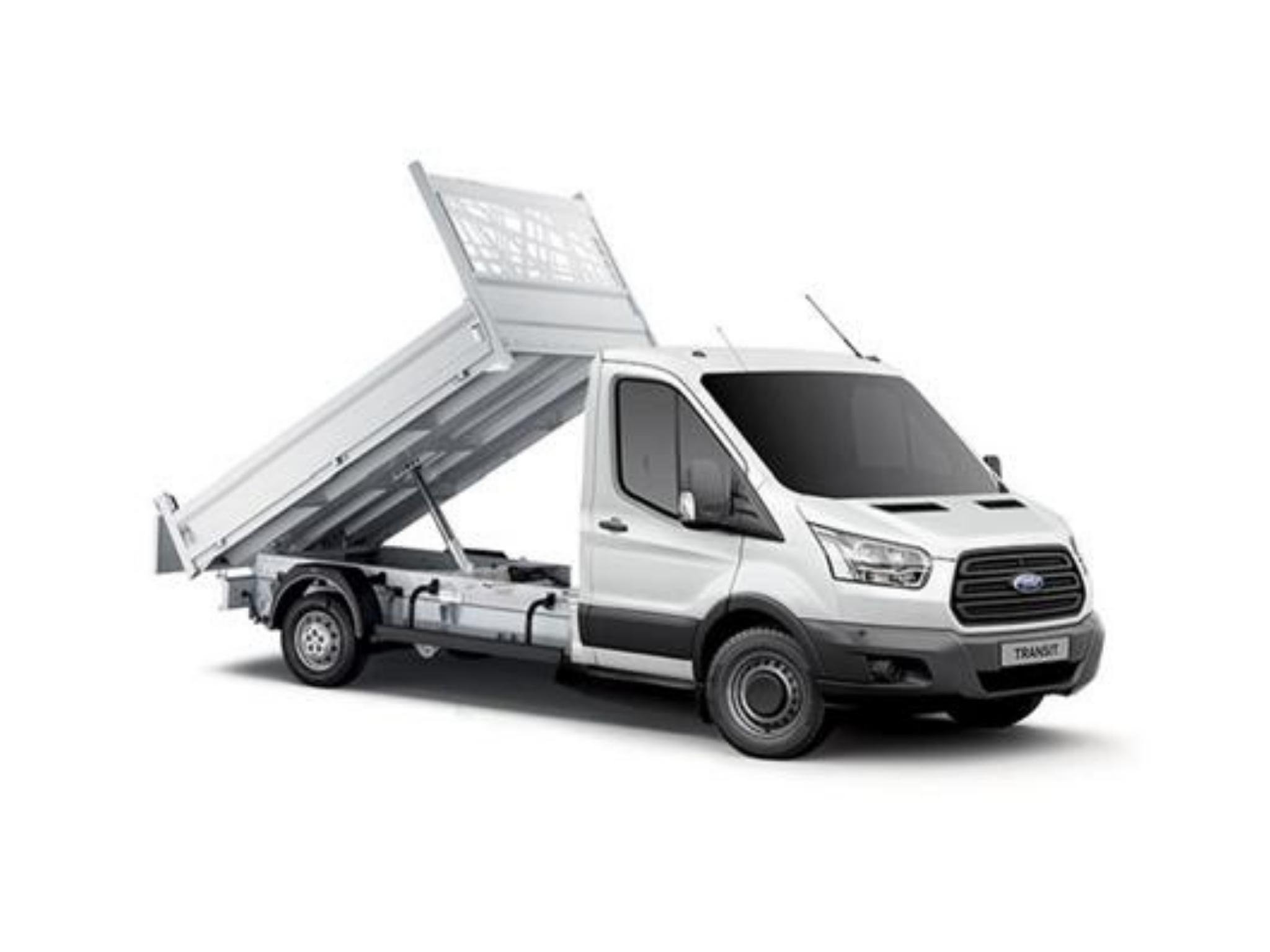 Add a header to begin generating the table of contents
Ford Transit Tipper crew cab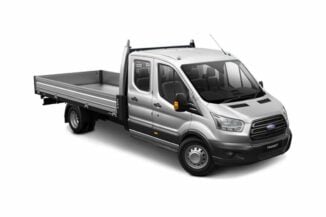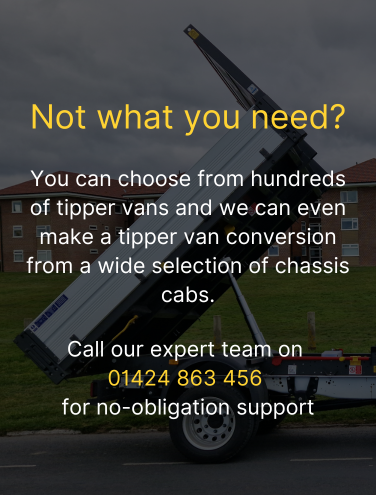 Transit Tipper lease FAQs