The Toyota Hilux pickup can handle any obstacle and overcome any terrain. If you watched the Top Gear Toyota Hilux series, you know that the Hilux truck is one of the world's most difficult vehicles to destroy. The Toyota Hilux Invincible, Invincible X, and the newest addition to the range, Hilux GR Sport, offer outstanding performance even in the most challenging conditions.
Toyota Hilux truck is a popular choice for business use, thanks to its remarkable 1-tonne payload, 3.5-tonne towing capabilities, powerful engine, sturdy chassis, exceptional off-road capabilities, and advanced safety features.
The Toyota Hilux is also praised for its spacious and comfortable interior. The pickup truck can easily seat up to five passengers, making it an ideal vehicle for transporting your family after work hours. It also comes with a range of entertainment features, including a touchscreen display and a premium sound system.
When considering financing options, Toyota Hilux lease may be a suitable choice for those who prefer not to pay the full amount upfront. Leasing Toyota Hilux entails paying a monthly fee for the length of the lease agreement, which can range from two to five years. Toyota Hilux pickup lease also allows you to upgrade to a newer model at the end of the lease term.
Our Toyota Hilux pickup truck leasing deals come with a full range of services and extras such as tow bars, roller shutters or bed liners. We also offer pickup truck conversions, so if you're looking to lease a Toyota Hilux tipper or cherry picker, you've come to the right place. Additionally, we offer pick-up sign writing & wrapping services. We handle everything, so we can deliver your new truck the way you want it and save you time.
Request your quote or call us on 01424 863456 to lease Toyota Hilux. 
Read more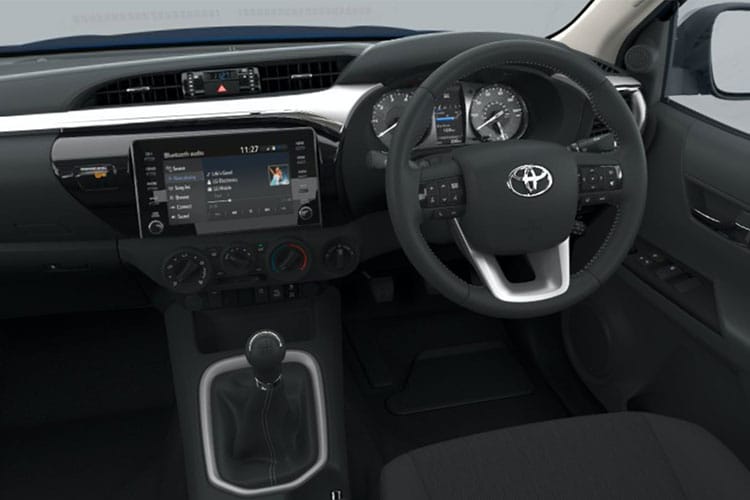 Add a header to begin generating the table of contents