For a long time, Citroen has been one of the biggest players in the fleet van leasing market, offering practical, safe commercial vehicles. We recommend Citroen van lease to business operators looking for quality vans with great payload capacities but also those who value the safety and comfort of driving, since that's what Citroen vans are known for. 
Here you'll find the best Citroen van lease deals and offers to suit your business needs. From the versatile Berlingo van to the eco-friendly e-Dispatch, we have a wide range of Citroen vans available for lease.
Call us on 01424 863 456 to discuss your Citroen van lease today!
Discover the perfect Citroen van for your business
Citroen has a wide range of commercial vehicles, so whatever your business needs, you are sure to find a perfect match. Take a look at your options!
Berlingo and e-Berlingo: The ultimate small van
The Citroen Berlingo is a popular choice for small businesses and tradespeople, thanks to its compact size, excellent fuel efficiency, and impressive load capacity. With a Citroen van lease, you can enjoy the benefits of this practical and reliable van without the upfront cost of purchasing.
If you're looking to reduce your carbon footprint, the e-Berlingo is the perfect choice. This electric version of the Berlingo offers the same great features as its petrol counterpart, with the added benefit of zero emissions.
Citroen Dispatch and e-Dispatch: The perfect mid-sized van
For businesses looking for a larger van, the Citroen Dispatch is an excellent choice. With its spacious load area and comfortable cabin, the Dispatch is ideal for a wide range of uses. Choose a Citroen van lease hire to enjoy the benefits of the Dispatch without the commitment of ownership.
The e-Dispatch is the electric version of the Dispatch, offering a cleaner, greener option for your business. With a Citroen van lease, you can experience the benefits of an electric van without the high initial cost.
Citroen Relay and e-Relay: The versatile large van
For those in need of a large van, the Citroen Relay is the perfect choice. With its impressive payload and spacious load area, the Relay is ideal for businesses that require a larger vehicle. Opt for a Citroen van lease deal to enjoy the benefits of the Relay without the financial burden of ownership.
The e-Relay is the electric version of the Relay, providing an eco-friendly option for businesses looking to reduce their carbon footprint. Lease a Citroen electric van and experience the benefits of going green without the significant upfront investment.
Citroen tippers, Lutons, dropsides, and chassis cabs: The specialist vehicles
Citroen offers a range of specialist vehicles to suit your specific business needs. From tipper vans for construction work to Luton vans for removals and dropside vans for easy loading and unloading, we have the perfect Citroen van lease solution for you.
For businesses that require a specialist conversion, Citroen Relay chassis cabs offer the ideal base. With a Citroen van lease hire, you can customise your vehicle to suit your specific needs, whether that's a mobile workshop, a utility van, or something else entirely.
Our Citroen van leasing service
With our wide range of Citroen vans and lease options, you're sure to find the perfect solution for your business. Whether you're looking for a small, fuel-efficient van or a large, specialist vehicle, our Citroen van leasing deals offer the flexibility and affordability you need. Additionally, we offer a wide range of customisation services for our lease vehicles: van signage, tow bars, tail lifts, cherry pickers, refrigerated van conversions, Chapter 8 chevrons, shelving, and beacons.
Get in touch with us today to find out more about how we can help you lease a Citroen van that's perfect for your business.
Read more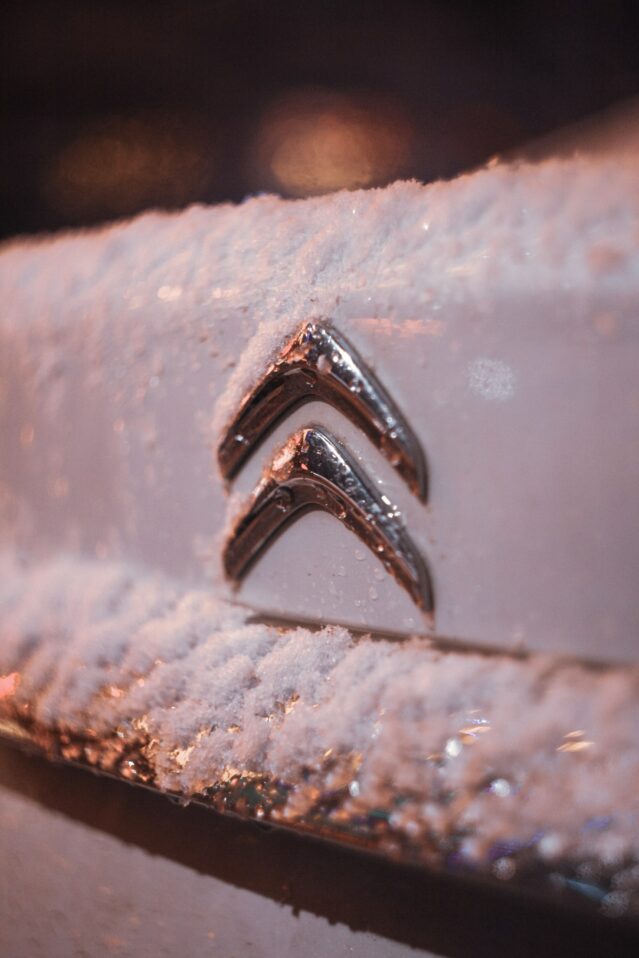 Add a header to begin generating the table of contents
The Citroën Berlingo van is a small commercial vehicle from the Citroën commercial van range. Apart from being the smallest, there is nothing small about this van though. Check it out.
100% electric model available
Modern van with plenty of technology
The Dispatch is an ideal Citroën van leasing deal for anyone looking for a quality medium van at an affordable price. It offers very economical engines with the "best in class" ratings.
Outstanding comfort for both the driver and passengers
Available in three lengths
Citroën Relay leasing is suitable for those looking for some serious loading capacity. It's available in a variety of body styles, including panel vans, Lutons, curtainside vans, dropsides and tippers.
High level of reliability
Chassis cabs ready for bespoke conversions
Four lengths and three roof heights
100% electric model available