We previously discussed mileage limits on leased vehicles and why funders put them in place.
Following our advice, you've made the most accurate assumption. But things happen, and sometimes you cannot predict everything. Maybe you had to start driving far away to visit customers, or maybe your business grew faster than you thought. So what happens now? When you give your car back to the funder, you'll have to pay excess mileage charge. In this article, we'll explain how it works.
What happens when you go over mileage on lease?
Don't panic. While it may seem like a stressful situation, it's relatively common. Finance and leasing companies are used to getting the cars and vans with more miles on the clock than agreed. We go through this process a lot at Commercial Vehicle Contracts, which is why we will explain what happens when you exceed your agreed mileage on your car or van lease. But let's start with the basics.
What is the excess mileage charge in vehicle leasing?
Excess mileage charge is a fee that is charged when a lessee goes over the mileage limit specified in the lease agreement. When you return the vehicle to the funder at the end of your contract, it will go through a process to establish its condition, and this will include the odometer check. The finance company will then calculate how much over your agreed mileage you are and charge you an excess mileage charge.
How much is the excess mileage charge?
Excess mileage charge per mile can range from 6p cents to £1 per or more, and higher charges are often on more-expensive vehicles because the decline in value caused by excess miles is generally greater for more-expensive vehicles than for less-expensive vehicles. Some funders use variable excess mileage charges, i.e. your excess mileage could be calculated at 6p per mile for up to 10% of the contracted mileage and 9p for any extra miles.
The mileage allowances are usually expressed as annual miles, such as 12,000 miles per year or 36,000 miles total for a 36-month (3-year) lease. It's important to note that the lease company will not check if customers are meeting their annual allowances, but it's the total miles at lease-end that count.
Where to find excess mileage charges?
This charge is set in your finance agreement and should be checked before you sign the contract.
Excess mileage charge calculator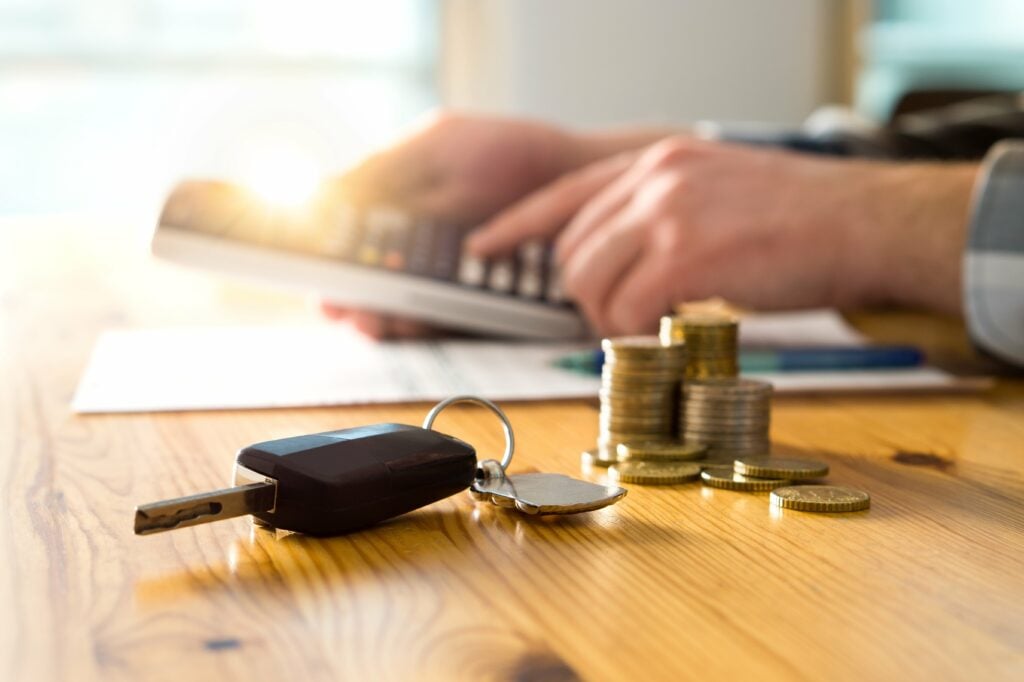 To calculate the excess mileage charge on a leased vehicle, you need to know the mileage fee specified in your lease contract and the number of miles driven above the agreed limit.
For example:
Mr Smith had a Nissan Townstar van on a 3 years contract with a yearly mileage allowance of 10,000. His total mileage allocation for the duration of the agreement was therefore 30,000. At the end of the agreement, Mr Smith's van had 35,000 miles on the clock. As per his agreement, the excess mileage charge was 6p per mile. Therefore, the excess mileage charge on Mr Smith's van lease is £300 (5,000 miles x 6p) + VAT.
Excess mileage charge on a business van – VAT and taxes
If you're a business van lease customer and you've gone over your mileage allowance, the extra mileage charge still applies, however, you can offset it as a business expense.
The excess mileage charge is considered a service charge, which means that you can offset 100% of this charge against corporation tax. Also, you can reclaim VAT on excess mileage charge: 100% on commercial vehicles and 50% – 100% on cars.
How to avoid paying excess mileage charge
Obviously, the simplest answer would be to give the right estimate, but we realise that's not always feasible. However, there is another way to potentially avoid excessive mileage charges.
Some funders allow mileage allowance amendments on vehicle lease contracts. Therefore, it's important to monitor your mileage and act right away.
Providing your funder allows mileage amendments, everyone can apply unless:
The account is in arrears or subject to default or insolvency
The modified agreement is incomplete
The criteria for a mileage amendment vary, not only from funder to funder but also from contract to contract.
Most finance providers won't allow mileage amendments for the first 12 months from the date you signed your lease agreement.
Most funders will only allow a contract amendment if at least six payments are outstanding on the original agreement.
Depending on the finance provider, they may disallow changes to the mileage allowance for customers on a Personal Contract Hire agreement.
Some finance providers don't allow mileage amendments for Sole Traders or Partnerships with less than 3 partners.
Some funders will only change your mileage allowance if the mileage amendment is at least 10% of the initially agreed mileage (e.g. if your original mileage was 10,000, you need to increase it to at least 11,000 miles).
Funders will charge an administration fee for each vehicle you request a mileage amendment for
Please keep in mind that altering your lease agreement requires communicating directly with the funder and they get to decide whether or not to make the change.