Renault Master Tipper van lease offers
Explore the Renault Master Tipper van – the perfect solution for exceptional performance in any terrain. Designed to cater to the needs of industries such as construction and landscaping, this van's robust construction and remarkable capabilities make it the ideal choice for professionals like you.
Explore our exclusive contract hire deals below or call us on 01424 863 456 to discuss your requirements.
Why choose the Renault tipper?
Renault has a solid reputation for producing reliable commercial vehicles. Their experience and expertise in the industry make them a trusted option when choosing a tipper van. Its sturdy construction and impressive capabilities make it an ideal choice for professionals in various trades.
The Master Tipper's high-strength lightweight steel body ensures exceptional durability. Other notable features include a rear tipping 'Scattolini' body with a 45° angle, a hot-galvanized steel loading deck measuring 2mm in thickness, and aluminum side and rear panels standing at a height of 400mm. Moreover, it features an aluminum cab protecting grid equipped with a ladder/long object rack. For added convenience, an optional secure toolbox is also available. Additionally, if you require extra seating capacity, the vehicle is also offered as a crew cab tipper.
Overall, the Renault tipper body vehicles combine durability, functionality, and versatility, making them an excellent choice for professionals searching for a reliable and capable tipper van.
Renault Master Tipper van lease: finance lease and contract hire
Van contract hire is a highly popular choice for businesses looking to lease vehicles. This type of contract is similar to long-term van hire, where you use the van for a fixed period of time and then return it to the lender at the end of the agreement. Another popular option is a finance lease, which allows you to share the risks and rewards associated with the vehicle's depreciation. Both agreements offer the convenience of optional vehicle maintenance.
In addition, we also provide purchase agreements for those who wish to own the vehicle. These include Lease Purchase and Contract Purchase.
All of our leasing options combine flexibility, convenience, and, most importantly, affordability.
We won't be beaten on price - call us today!
As a vehicle leasing company, our aim is to provide the best deals on the Renault Master Tipper vans to UK businesses. We offer a vast range of Renault Master Tippers at highly competitive rates and flexible finance options to accommodate different requirements. But that's not all. What truly sets us apart from the competition is our range of van customisation options, making us the ultimate destination for all your commercial vehicle needs. From sign writing, to tow bars, to beacons, to bespoke conversions, we are experts in providing complete van solutions.
Get in touch with us today and let us help you find your perfect tipper van.
Read more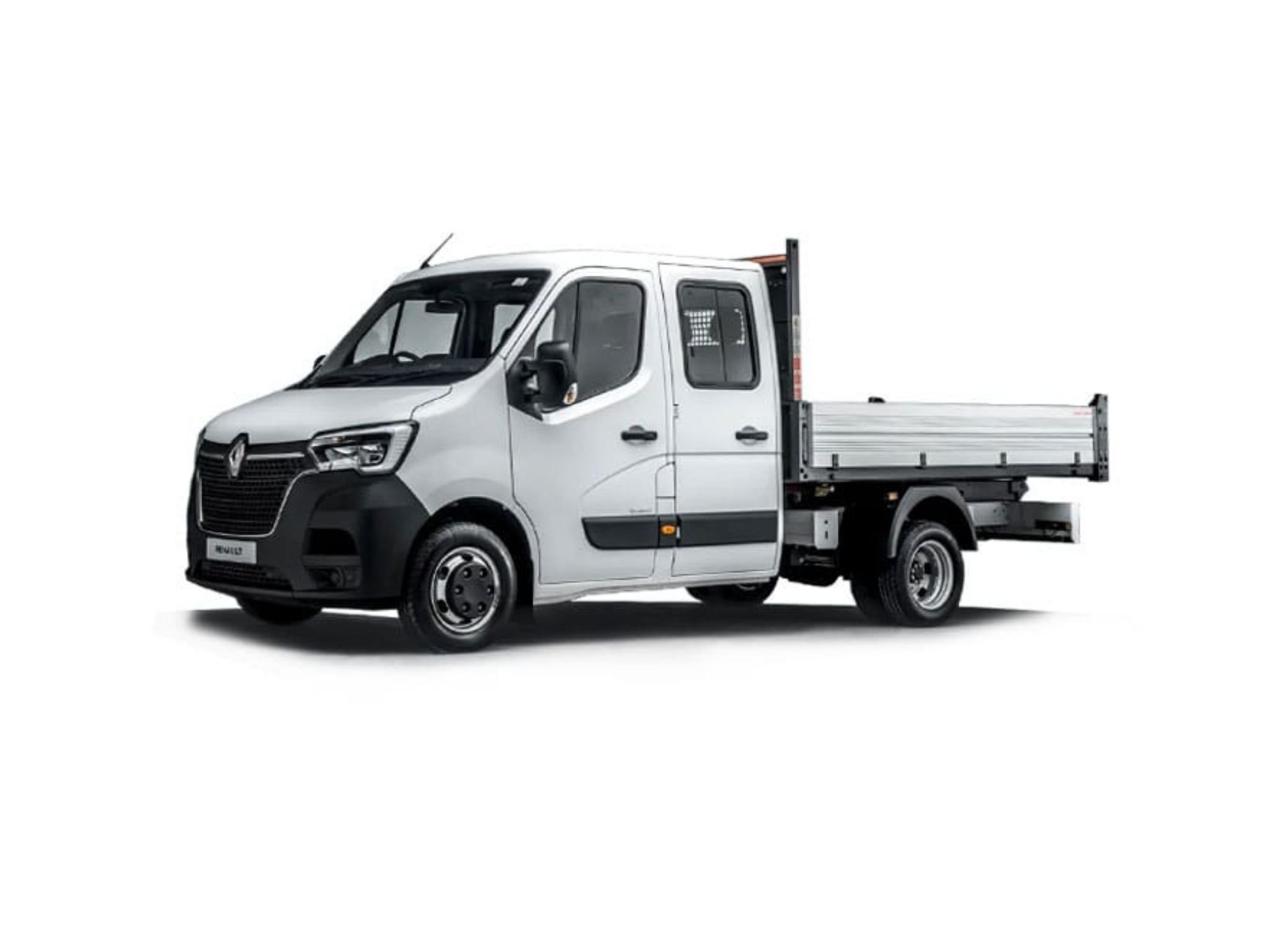 Add a header to begin generating the table of contents
Renault Master Tipper van