At Commercial Vehicle Contracts, we specialise in providing bespoke van conversions from a wide range of chassis cabs. Our team of experts is dedicated to helping you create a customised flatbed truck that perfectly suits your business needs.
What is a flat bed van?
Also known as a flatbed truck, it's a type of commercial vehicle with a flat, level, and open loading area, without sides or a roof. Because of their design, these vehicles are usually used to transport large, heavy, or irregularly shaped items that can't fit into enclosed vans.
Vehicle recovery trucks are a great example of flatbeds.
Is a flatbed van lease right for you?
Flat bed vans offer numerous advantages for businesses that require a versatile and practical vehicle for transporting goods or materials. Some of the benefits include:
Increased loading flexibility: The van provides an open, unrestricted loading area that makes it easy to transport large or irregularly shaped items.
Efficient loading and unloading: The open design of a flat bed van allows for quicker and more efficient loading and unloading, saving you time and effort.
Customisation options: Our bespoke conversions enable you to design a vehicle tailored to your specific requirements, such as adding side rails, toolboxes, or specialized equipment.
Wide range of chassis cabs: We offer a diverse selection of chassis cabs from leading manufacturers, ensuring you find the perfect base vehicle for your van conversion.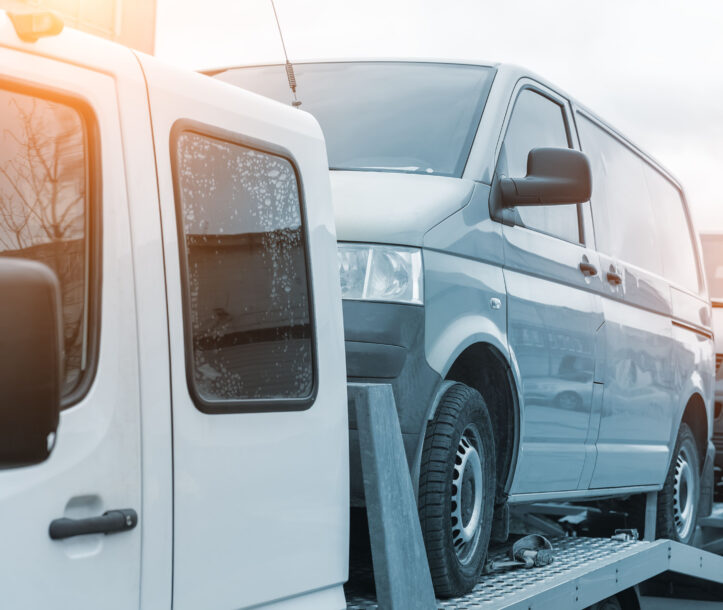 Our van conversion process
Our goal at Commercial Vehicle Contracts is to make the flatbed conversion process as smooth and efficient as possible. So, here's what you can expect when working with us:
📞 Consultation: Our team will discuss your requirements and help you choose the right chassis cab for your flatbed conversion.
👌 Design: We will collaborate with you to design a custom flatbed van that meets your specifications, including any additional features or equipment.
⚒️ Conversion: Our skilled technicians will carry out the conversion, ensuring the highest quality workmanship and attention to detail.
🚚 Delivery: Once your flatbed van is ready, we will deliver it to your door, ready for you to hit the road.
Get started today!
Are you ready to lease flatbed truck? Contact our team at Commercial Vehicle Contracts for the best flatbed truck lease deals. Our expertise and commitment to customer satisfaction make us your top choice for all your commercial vehicle leasing and conversion needs. Call us on 01424 863 456 to discuss your requirements.