Mileage allowance is a crucial factor to consider when leasing a car or van. In this article, we explain what is the mileage allowance and why it matters. We also offer helpful tips on how to choose the right annual mileage allowance, and what happens if you exceed it.
How does mileage allowance work in vehicle leasing?
You've likely heard about mileage allowances if you're looking to lease a van or a car. The mileage allowance is typically pre-agreed for Personal Contract Purchase (PCP), Personal Contract Hire (PCH), Business Contract Hire (BCH) as well as Finance Lease (FL). Basically, every vehicle finance agreement that doesn't include ownership of the vehicle at the end of the contract will have a mileage limit.
There will be an annual mileage limit for the whole term of your lease. As an example, if you set your limit to 10,000 miles per year and your contract is for four years, you'll have 40,000 miles to use during this time.
Why do you have to pre-agree with the annual mileage cap when leasing a van?
It's all due to the depreciation of the vehicle. Depreciation is how much your car or van is worth after a period of use. As it gets older and used more, the van or car depreciates. Plus, the more miles it has on its clock, the greater the depreciation, which means it decreases in value. When you lease a vehicle, the depreciation is taken into account and included in your monthly rentals.
The annual mileage allowance in your finance agreement helps your funder estimate the residual value of your vehicle once the lease period ends. In other words, how much the vehicle will be worth when you hand it back. Since your funder will then have to sell it, calculating your monthly rentals is an essential factor. Therefore, higher mileage allowances mean higher monthly rentals.
What annual mileage should you declare?
You must choose a realistic mileage allowance for your personal or business needs. Your mileage allowance is entirely down to you; your funder cannot ask you to agree to a specific limit.
Suppose you are confident that your driving needs won't change compared with the previous years. In that case, it is worth checking your past MOT certificates for a fair idea of the mileage allowance that you'll likely need. Or, you can check how many miles you cover in an average month and then multiply it by 12.
We advise that you average your mileage over a year. For example, you may be using your vehicle more in the winter when it's cold but less in summer when you go on holiday abroad or walk more. Keep these in mind so your estimation is as accurate as possible.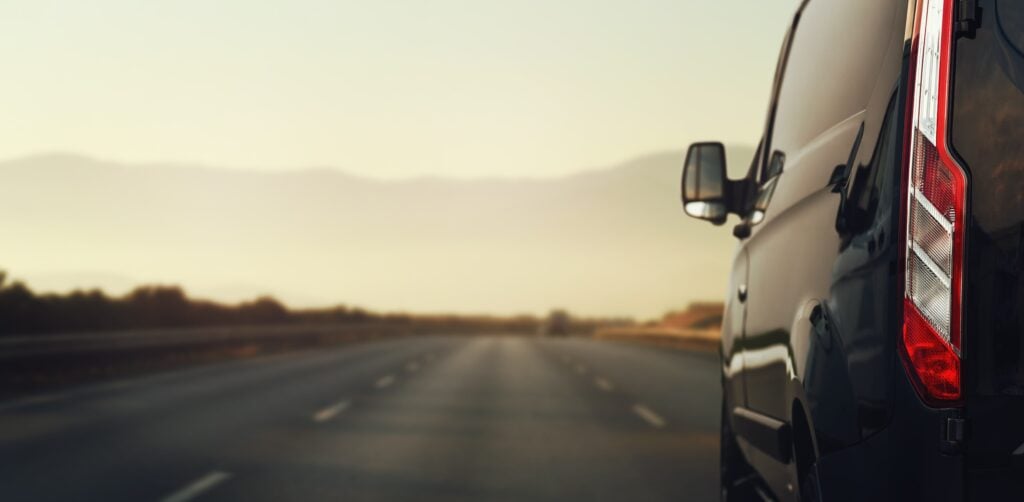 What is the maximum mileage allowance when leasing a vehicle?
There is no official limit on how many miles you can declare. Still, even though it varies between finance companies, most are unlikely to cover more than 50,000 a year or 180,000 over the agreement. This limit is because, as we explained above, the more mileage the vehicle does, the less it's worth at the end of the term. So it wouldn't be worth it neither for you to pay such high rentals nor for the finance company to try to sell the vehicle with such low value at the end of the agreement.
There is no need to worry. With this many miles available and proper guidance from Commercial Vehicle Contracts, we can assure you that you'll get a suitable mileage allowance.
Does the funder track mileage annually?
Even though you need to pre-agree with an annual mileage when signing the contract, your finance provider will not be checking your clock every year. For example, if you signed the contract for 24 months with an annual mileage of 10,000 miles, your odometer should not exceed 20,000 when you hand the vehicle back. Of course, you could use 5,000 in the first year and 15,000 in the second year of your agreement – it's entirely up to you.
What happens if you go over the agreed mileage?
When you hand your vehicle back and its odometer is over the contracted mileage, the finance provider will charge you for the excess mileage. We'll discuss this topic more detail in our next article. Meanwhile, you can find answers to the most common questions on our FAQs page.