Citroen Relay curtainside van lease deals
Consider the Citroen Relay curtainside van if you're looking for a high-volume load space and superior loading flexibility. With the ability to be loaded from either side by forklift, it provides an efficient solution for your logistic operations.
Take a look at our selection of Relay Luton curtain vans and find the perfect match. If you don't see the right model on our website, call us on 01424 863 456 to discuss your requirements.
The latest Citroen Relay curtainside van in L3 & L4 sizes
The Citroen Luton van curtain side conversion offers a perfect alternative to a Luton van body style, with the advantage of loading through both the rear doors and heavy-duty PVC curtains on the body sides. Based on the Relay 35 chassis, the curtainsider model comes in two body lengths, offering 17m3 and 20m³ of load space respectively. With standard weight bodies, L3 models have payloads of up to 965kg, while L4 models can carry up to 879kg. Furthermore, an optional lightweight construction can increase the payload by up to 80kg. The standard specifications include LED interior lights, external side marker lights, a kick strip for protection against damage, and an aerodynamic Luton pod. The Luton pod not only provides extra storage space but also improves fuel economy and reduces running costs.
The conversion range also offers additional options not found in the Relay large panel van. These include Grip Control for driving in challenging conditions such as mud or snow, and also a speed limiter. The steering wheel mounted controls Telematics box is an impressive safety feature that enables online fleet management with real-time data through Free2Move Connect Fleet Services.
Customise your Citroen Relay 35 curtain van
The Citroen Ready to Run curtain side van offers an optional tail lift with a capacity of 500kg. Furthermore, you can choose from a range of roller shutters that can replace the rear barn doors, as well as request steps and grab handles to ensure easy access. Additional load restraint hooks built into the floor are also available.
As part of our van leasing services, we offer the option to customise your van with features such as a tow bar, van signage, and any other specific requirements you may have.
Business van lease
Van leasing offers a cost-effective alternative to purchasing a curtainsider outright, with low upfront costs and affordable fixed monthly payments. One popular option is contract hire, which offers a hassle-free experience by returning the van to the lender at the end of the agreement. A finance lease is another choice, allowing you to share the rewards and risks of vehicle depreciation. If you prefer to own the curtainside van, we also have great lease-to-purchase finance options, however, these will usually require full VAT to be paid upfront. Our experts are here to explain all alternatives and assist you in finding the best solution for your business van lease.
Don't hesitate! View the latest Citroen Relay  35 2.2 BlueHDi curtainside 140PS lease deals below and contact us for a quote today!
Read more
Add a header to begin generating the table of contents
Citroen Relay curtainsider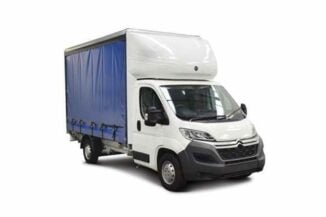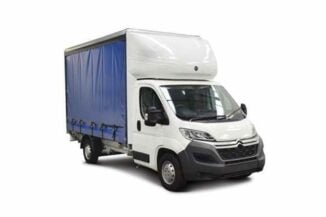 Citroen Relay curtain van FAQs