Volkswagen ID. Buzz Cargo lease deals
If you're looking to finance a pure electric van, consider the VW ID Buzz Cargo lease. With our affordable contract hire and finance lease options we can provide you with a brand new Volkswagen van without the burden of a large upfront cost.
Check out our VW ID.Buzz Cargo lease deals below or enquire by calling us on 01424 863 456.
Why lease the latest Volkswagen ID.Buzz Cargo?
Design isn't something you talk about much in commercial vehicles, but in the case of the ID Buzz Cargo, it's a must. The latest Volkswagen ID.Buzz blends the classic design of the VW Microbus with modern features. The result makes a pretty bold statement. By choosing ID. Buzz Cargo lease you're showcasing innovation and a commitment to staying ahead of the curve. But the 2023 ID.Buzz Cargo is not just about funky looks. This vehicle is also practical with 3.9 cubic metres of load space, side sliding doors, a full bulkhead, and a towing capacity of 1,000 kg. Not to mention that its electric motor boasts a remarkable driving range of 256 miles, which is the longest in the commercial automotive market!
Thanks to the spacious and versatile interior, the VW ID.Buzz Cargo van offers ample room for both passengers and cargo. But that's not all. The advanced infotainment system with a 10-inch colour touchscreen keeps you connected and entertained while on the move. And, with the choice of Commerce and Commerce Plus trims, you can choose from a wide range of specs that suit your needs. Check out our UK ID.Buzz Cargo van lease deals below!
VW ID Buzz Cargo vehicle finance
When it comes to business leasing, finding a solution that fits seamlessly into your budget is crucial. At Commercial Vehicle Contracts, we specialise in offering unbeatable van and company car leasing and contract hire deals that are tailored to meet your specific needs. Our straightforward van leasing process is designed to remove all the hassle, saving you time and effort.
In addition, we will not only finance your new van but will also customise it to suit your needs. Our services include ply-lining, sign writing, tow bar fitting, and more.
Enquire about your van lease today!
Lease the new Volkswagen ID.Buzz Cargo with Commercial Vehicle Contracts and discover the ultimate combination of unbeatable prices and top-tier customer service. Let our expertise and commitment ensure a seamless experience as you embark on the exciting journey of electrifying your business.
Don't hesitate! Contact us today to discuss your options.
Read more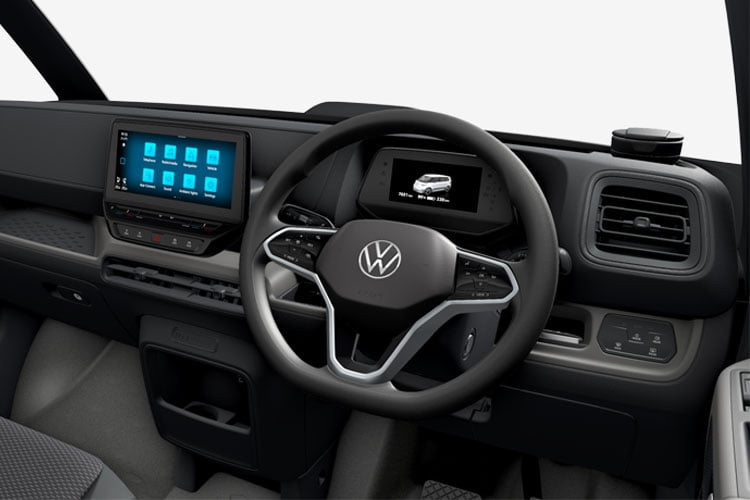 Add a header to begin generating the table of contents
Volkswagen ID.Buzz Cargo lease FAQs