When it comes to choosing a van, fuel economy is often a key consideration for many van drivers these days. The fuel efficiency of a van can have a significant impact on fuel costs, making it an important factor to consider.
In this guide to fuel economy, we'll discuss fuel mileage and discover pickup trucks and panel vans with the lowest running costs. This should provide you with the information you need to make an informed decision when looking for your next commercial vehicle.
How does the MPG figure help you choose a van with the best fuel efficiency?
MPG stands for miles per gallon and is the standard measurement used to determine a van's fuel efficiency. Vans with higher mpg ratings are more economical, as they consume less fuel to cover the same distance. As a result a more efficient van also requires fewer refueling stops. Opting for vans with excellent fuel economy not only translates to cost savings but also helps reduce greenhouse gas emissions, contributing to a cleaner and greener environment.
When choosing a van, it's essential to consider its fuel consumption figure. Diesel vans generally offer greater fuel economy compared to their petrol counterparts. Evaluating fuel efficiency ratings, mpg figures, and official fuel consumption data can help you narrow down your options and select an LCV that meets your specific needs.
New stricter testing leads to more accurate MPG ratings
The industry shifts to a new process called the Worldwide Harmonised Light Vehicle Test Procedure (WLTP). Consequently, this has led to more accurate fuel economy figures for vans compared to the previous testing regime. Under the old system, the fuel economy results tended to be overly optimistic. The WLTP aims to provide more realistic and achievable mileage figures for vehicles by implementing more stringent testing procedures. This shift has resulted in official fuel economy figures that are more in line with real-world driving conditions. As a result, drivers can now choose the best fuel efficiency with more confidence.
Most economical vans in 2023
Vans have come a long way since their inception and now boast impressive mpg ratings that rival even the most fuel-efficient cars. Whether you're a small business owner seeking a reliable workhorse or a large company delivering across the UK, a van with exceptional fuel efficiency is a wise choice. And, since not every business is ready for an electric van, we'll focus on the
Discover the best small, medium and large vans by mpg below. We'll focus on diesel and petrol vans, leaving the economy of electric vans for another discussion.
Most economical small vans
1. Volkswagen Caddy – 57.6mpg
The Volkswagen Caddy C20 2.0TDI 75PS and 2.0TDI 102PS, 6-speed manual are the best small vans on the market when it comes to fuel economy. The VW Caddy outperforms its closest competitor by over 2mpg, which makes it a top choice for those seeking a small van with the greatest mpg economy.
2. Citroen Berlingo and Peugeot Partner – 55.7mpg
The next best on the small van market is the Citroen Berlingo and the Peugeot Partner. They share such similarities that even their most economical models cannot be distinguished. The models with a 1.5-litre diesel engine, 100PS, and manual transmission offer the highest efficiency.
The Berlingo lacks a low-powered version, but the 100hp model strikes a balance between performance and fuel economy. As for the Partner, the panel van offers the same fuel economy across its shorter and longer versions, as well as the crew van.
3. Ford Transit Connect – 55.4mpg
Another economical van in the small van sector is the Transit Connect, the L1 1.5 75PS and 100PS six-speed manual in particular. Like most of the vans in this list, the base-level trims are typically more economical as the extra kit tends to lower the efficiency.
4. Mercedes Citan 110 L1 six-speed manual – 54.3mpg
The Mercedes Citan and Renault Kangoo share the same engines and core design, but the Citan110 L1 six-speed manual model edges out its close relative in terms of fuel usage by 1.0mpg.
5. Renault Kangoo ML19 Blue dCi 95 six-speed manual – 53.3mpg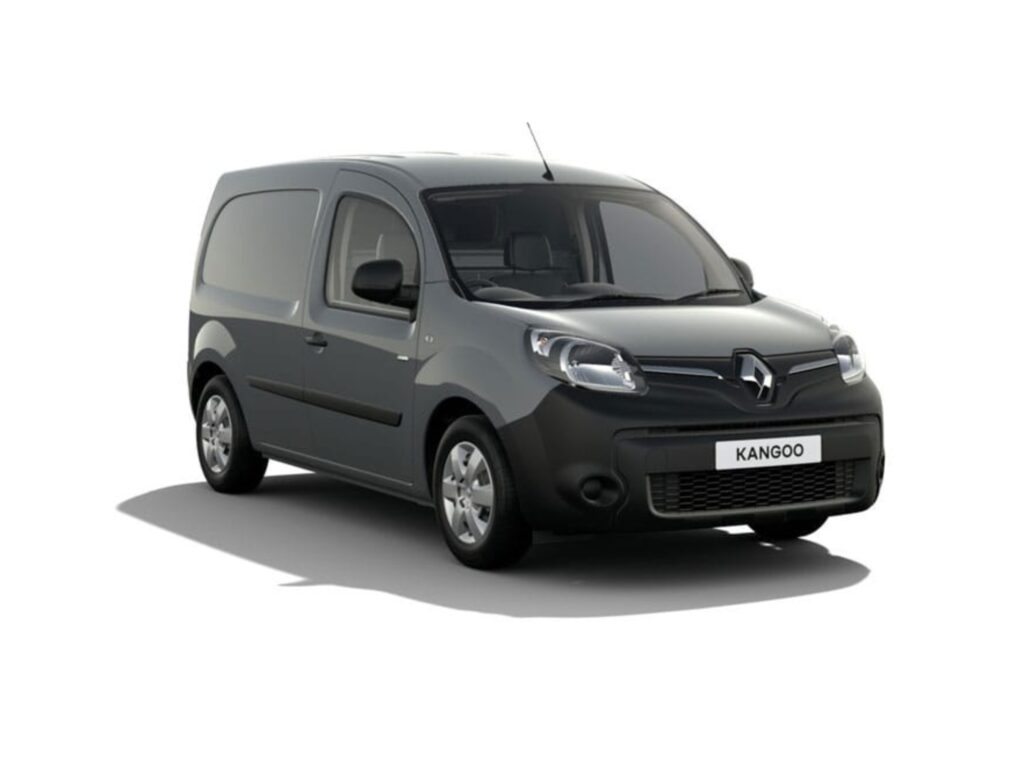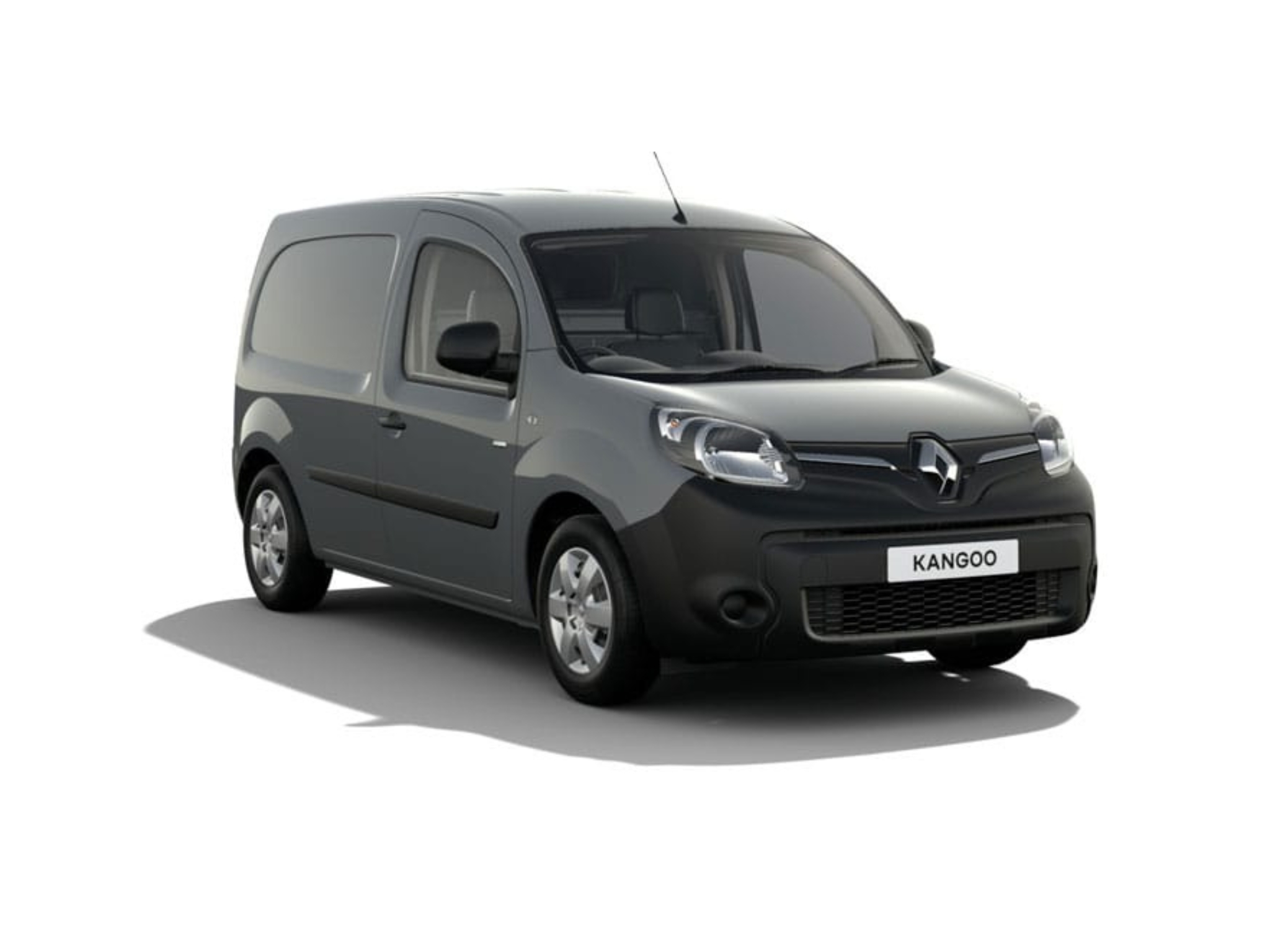 The Kangoo provides multiple engine options, including two diesel choices and one petrol. Among the three, it is the lower-powered engine that offers the best fuel economy. Opt for the Kangoo ML19 Blue dCi 95 six-speed manual for the most savings.
Ford Transit Courier 1.5 75 PS/100 PS is another excellent van you can buy in the UK with an impressive 65.7mpg. However, because it's more compact and therefore lighter, it seems unfair to list it among others. Remember, the bigger and heavier a van, the less economical it is. For that reason, the now discontinued Ford Fiesta van was the most efficient commercial vehicle on sale in the UK.
Medium vans with the best mpg
1. Citroen Dispatch – 45.8mpg
The Dispatch is currently the most efficient (by 0.1mpg but, still) medium van that you can buy in the UK. You can achieve this figure only in the 120hp version of the 1.5-litre diesel engine in the medium-length Driver Pro model. However, achieving over 45mpg in a medium van is inspiring, regardless.
2. Peugeot Expert – 45.7mpg
To achieve the highest 45.7mpg, opt for the standard length with the six-speed manual and the 102hp 1.5-litre diesel engine. The good news is that the extra features offered in the Peugeot Expert Professional Premium trim don't affect the official mpg figure, so you can choose the model that suits you best.
3. Fiat Scudo – 44.8mpg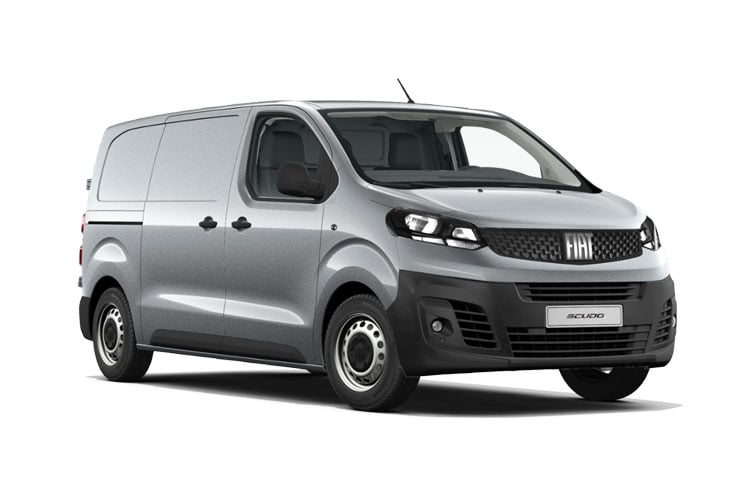 Fiat has chosen to offer a complete range of engines for the Scudo, and it's the lower-powered 1.5-liter diesel option that is the most wallet-friendly.
4. Vauxhall Vivaro – 42.8mpg
The Vauxhall Vivaro utilises the same primary engine as the first three vans above, demonstrating how slight differences in specifications can impact efficiency. The best efficiency comes with the 100hp 1.5-litre diesel, however, with a 2.0-litre diesel the mpg drops by only 0.7.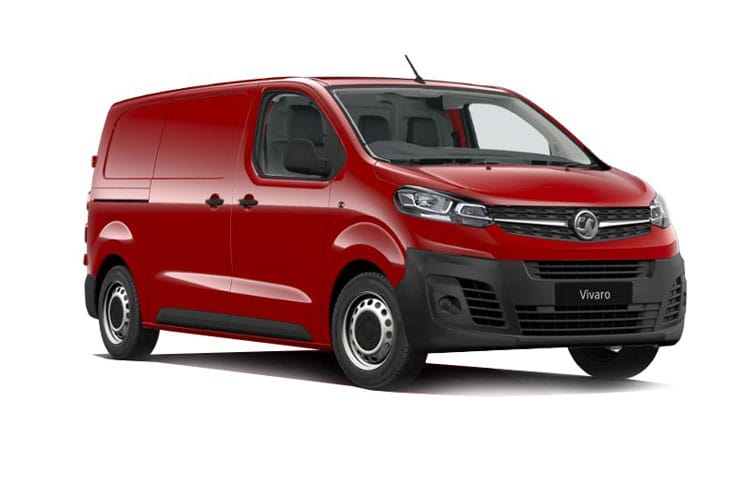 5. Renault Trafic & Ford Transit Custom – 40.9mpg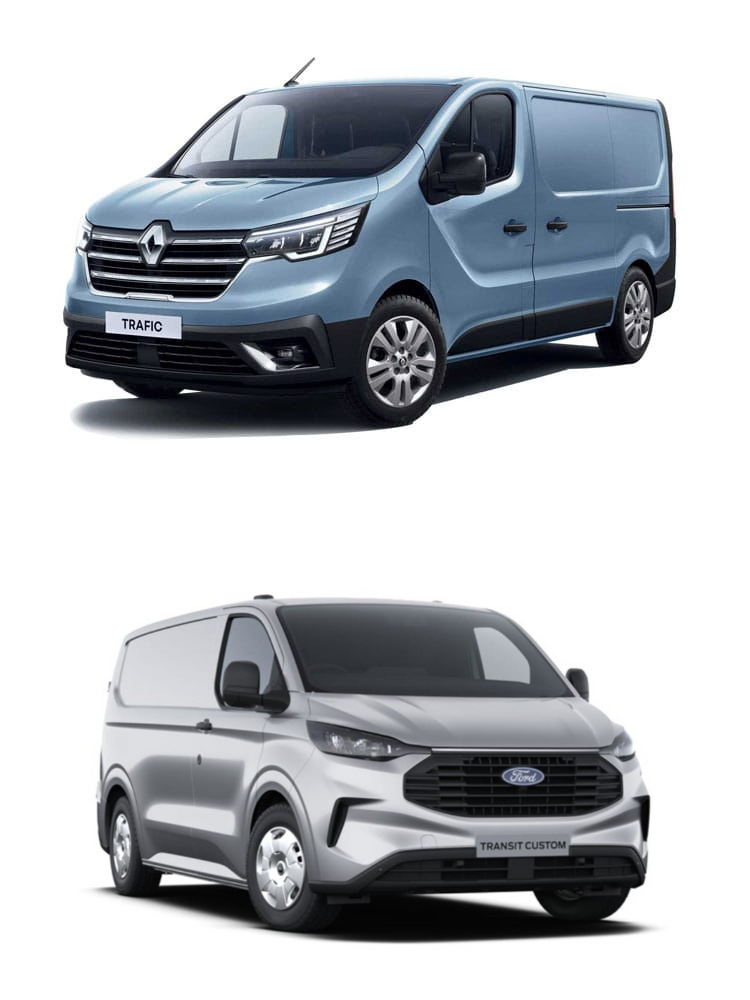 The Transit Custom is loved in the UK for numerous reasons, but its efficiency is not one of them.
The most efficient version of the Transit Custom matches the best-performing Trafic, despite having entirely different engines. Nevertheless, go for the Custom's 2.0-litre EcoBlue diesel engine or for the Trafic 2.0-litre 110 diesel to get the most out of a full tank.
Most economical large vans
1. Ford Transit – 43.5mpg
The Ford Transit mpg returns the best results when paired with a 105PS Ecoboost Euro 6.2 diesel engine. Ford has emphasized the efficiency of this engine, and its class-leading fuel mileage is a testament to that. With a CO2 output of 221g/km, this van is one of the cleaner options, too.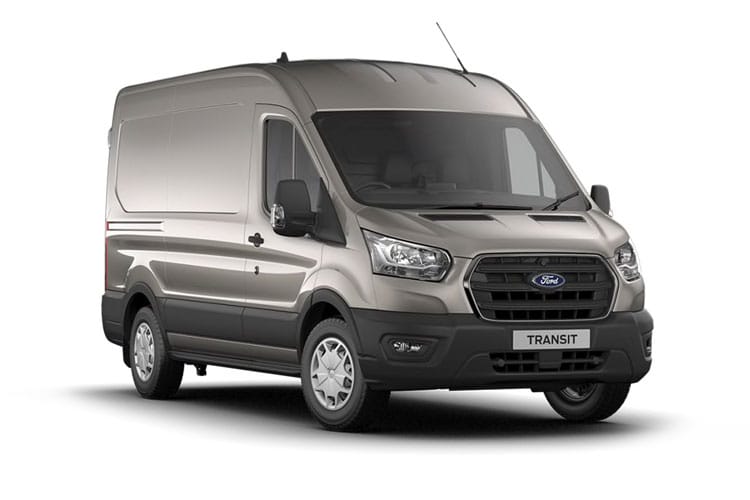 2. Fiat Ducato – 34.4mpg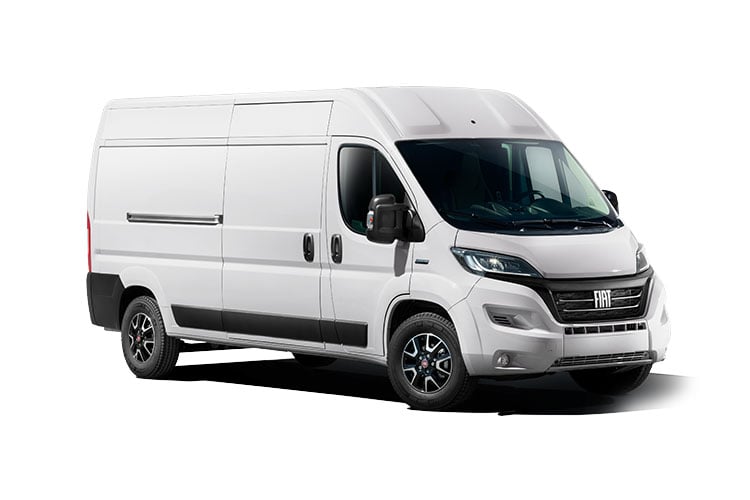 Ever since Fiat began utilising the same 2.2-litre diesel engines as Stellantis in their shared large van platform, the Ducato has surpassed its French siblings in mpg ratings. Specifically, the 120hp version of the engine achieves outstanding results.
2. Mercedes Sprinter, Peugeot Boxer & Citroen Relay – 32.8mpg
The next best mpg in the large panel van sector is shared by the surprising trio: Sprinter, Boxer, and Relay. If you require a van with a good balance of payload capacity and loadspace while also prioritising cost-effectiveness, these vans are worth considering. The Mercedes Sprinter's 215 L1H1 model, as well as the Boxer and Relay with the 120hp option of the 2.2-litre diesel, achieve excellent fuel efficiency. This makes them an ideal choice for cost-conscious businesses, offering a compelling package that combines reliability, efficiency, and affordability.
3. Renault Master – 32.5mpg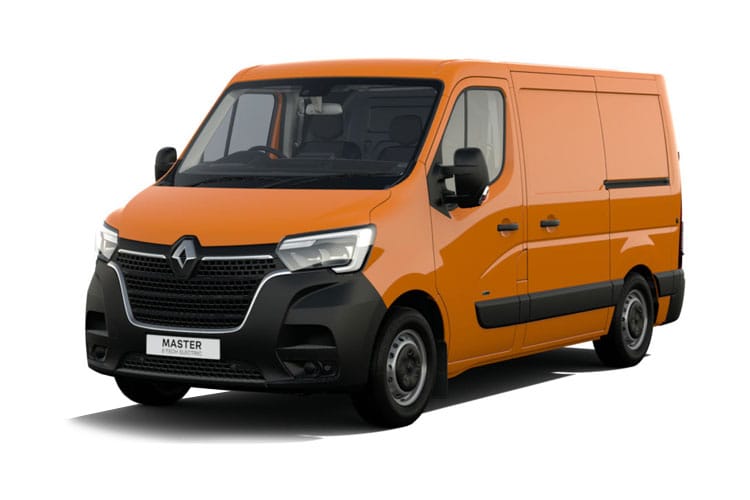 The Master is another economical large van option, but for optimal results, it's recommended to go for the smallest L1H1 dCi 135 model to get the most efficiency from its 2.3-litre diesel engine. In general, the front-wheel-drive models of the Master van offer better fuel economy compared to the equivalent rear-wheel-drive versions.
4. Vauxhall Movano – 32.3mpg
Once a partner of the Master, the Vauxhall Movano has now transitioned to the Stellantis group and has become another variant of the Peugeot Boxer, Citroen Relay, and Fiat Ducato. The 140PS engine manages to achieve the highest mpg among all Movano models.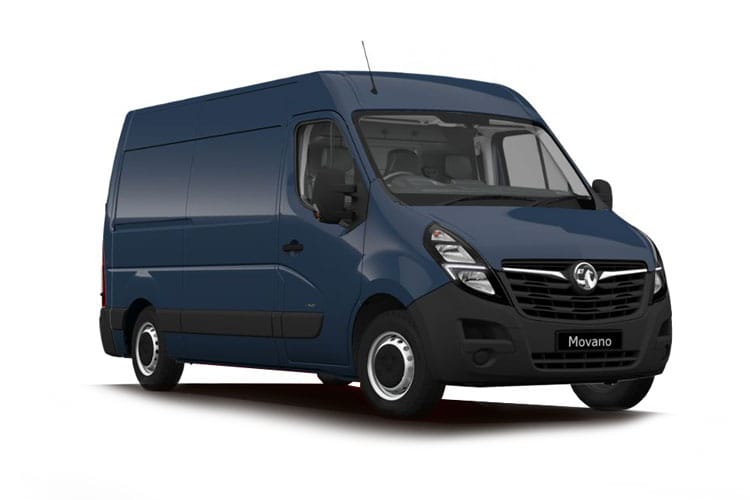 Discover the best economical pick-up trucks
While pick-up trucks excel in various aspects, fuel economy is not typically one of their strong suits. This is primarily because other engineering priorities come before fuel efficiency in trucks.
1. Ford Ranger – 40.9mpg
In the past, the Ford Ranger offered various diesel engine options, but the most recent and fuel-efficient choice is the 'EcoBlue' four-cylinder diesel engine. The newest models equipped with this engine can achieve a fuel economy of over 40mpg. It is advised to steer clear from the older 3.2-litre five-cylinder engine, as it consumes more fuel despite being powerful and fun to use.
2. Toyota Hilux – 40.4 pmg
With its 2.4-litre diesel engine, the Toyota Hilux boasts an impressive fuel economy of over 40mpg, making it a worthy contender for one of the most economical pick-up trucks. However, the Hilux offers more than just low fuel costs. It is renowned for its outstanding reliability, which translates to overall low running costs. This means that owners can expect minimal repair bills due to the Hilux's dependable performance and durability.
Tips to improve fuel economy in vans
Choosing a van with high mpg is important, but so is avoiding behaviors that can increase fuel consumption. Here are some tips to help you save fuel and reduce costs:
Keep the engine in its optimal condition by regularly servicing and replacing air filters, spark plugs, and fuel injectors.
Drive smoothly and avoid unnecessary acceleration or braking.
Maintain proper tire pressure – underinflated tires can increase fuel usage.
Reduce vehicle weight by removing unnecessary cargo or equipment.
Plan routes to minimise idling and avoid traffic congestion.
Consider using eco-driving techniques, such as anticipating traffic flow and avoiding high speeds.