Citroen Berlingo vs Peugeot Partner – What is the difference? Which one is better? – we often get asked these questions by customers looking to lease a small van. And, the truth is, it can be challenging to give a straightforward answer. When it comes to Citroën and Peugeot commercial range, you can expect nothing less but quality, efficiency, and excellent performance.
While both vans share the same PSA platform and are manufactured in the same Spanish factory, it is important to note that Berlingo and Partner are similar, but are not identical. In this article, we'll compare the Berlingo and Partner vans, providing you with a time-saving alternative to reading separate van reviews. By examining how they differ, you will gain a clearer understanding of which option may best meet your specific needs.
Small van test: Peugeot Partner vs Citroën Berlingo van
With the aim of simplifying your hectic workday and minimising distractions while on the road, the new Berlingo and Partner are leading contenders in the small van segment. Let's explore their features and capabilities in detail…
Exterior design
The Citroen Berlingo van and the Peugeot Partner van share a similar boxy body design, which maximises the load space inside. However, despite these similarities, each van has its unique exterior design features that go beyond the brand badge.
The Berlingo van takes its design influences from Citroen's medium van, the Dispatch, and passenger models like the C3 and C3 Aircross, giving it a unique look compared to other PSA models. It has a distinctive and enlarged front end, showcasing the brand's iconic chevron design.
On the other hand, the Peugeot Partner van adopts a different approach to design, featuring a horizontal bonnet with, a high waistline, shortened overhang, and a low frontal area with vertical grille and sculpted headlights. These design elements contribute to its overall attractiveness and make it stand out among other small LCVs.
Let's check out the cabin
Cabin is where you'll notice the biggest difference between the Peugeot Partner vs Citroen Berlingo.
Dashboard
The Berlingo features a conventional layout with a standard steering wheel and dials set behind it. This layout provides a user-friendly interface, with well well-thought-out climate control panel featuring chunky toggle switches and big, square buttons for air conditioning and demister. These design choices make it easy to operate the controls even when wearing gloves, which is very handy in cold weather conditions.
On the other hand, the Partner uses the innovative i-Cockpit layout found in Peugeot's car range. This layout includes a small, low-set steering wheel and dials positioned high on the dashboard in the driver's line of sight. This layout can be initially challenging for some drivers to get used to. Finding a comfortable driving position where all the instruments are easily visible might take some trial and error. While the controls are generally easy to use, the recessed position of the climate controls in the middle of the dashboard and under the air vents can make them slightly challenging to read.
Storage and space
In terms of space, both vans provide generous cabins with plenty of headroom for the occupants. In the base models, the Berlingo and Partner come equipped with two seats, whereas the higher-spec models offer a three seat configuration. Although the comfort might be a bit compromised with the third passenger seat, this enhanced flexibility proves to be a valuable feature for users.
Both the Berlingo and Partner vans provide various storage options in the cabin. These include overhead storage shelves, two decent gloveboxes, and a large upper box capable of accommodating a 15-inch laptop. However, Berlingo's dashboard layout includes an extra lidded storage area above the dials, whereas the i-Cockpit layout in the Partner replaces this with a small storage tray ahead of the dials.
Load space
When it comes to load space, both the Peugeot Partner and Citroen Berlingo offer a practical solution with two wheelbase options and two load lengths. These are named Standard and Long by the Peugeot, and M and XL by the Citroen. Cargo volumes are from 3.3 and 3.8 cubic metres respectively in both models. The maximum payload capacity of the Berlingo ranges from 667kg to just over a tonne in certain models. Meanwhile, the Partner is capable of carrying payloads between 680kg and 1,009kg depending on the variant.
Crew van models are only available in longer lengths and can accommodate five seats.
Van dimensions
In terms of the Peugeot Partner vs Citroen Berlingo dimensions, the vans are pretty much identical.
The cargo area's width is 1,23m between the wheel arches, so it's wide enough for a Europallet to fit between them in both vans. As for the load length, it's 1,82m for the shorter and 2,17 for the longer models. Furthermore, both vehicles offer convenient load-through bulkheads to increase load length for carrying larger items. The Partner has the Multi-Flex through-load facility, which extends the load length to 3.09m in the Standard variant and 3.44m in the Long variant. Similarly, Berlingo vans equipped with the Extenso pack allow for the loading of items up to 3.1 meters in length for the M variant and 3.4 meters for the XL variant. Moreover, both the Multi-Flex and Extenso packs include a vinyl cargo bag that safeguards the cab from any damage caused by longer objects.
Berlingo's & Partner's trim options
The 2023 Berlingo van range has undergone changes and now comes in two trims only: Enterprise Edition and Driver Edition. This is a reduction from the previous four trims, which were geared towards worksite usage. The 2023 Partner range also offers only two trims: Professional Premium+ and Asphalt Premium+. Previously, there was a separate Grip model that was designed for enhanced traction and off-road usage but this, along with the basic S trim, has been discontinued.
Despite the distinct trim names, the standard features of the basic Peugeot and Citroen models are essentially the same, including two seats, double rear doors, a full steel bulkhead, and a single sliding side door (with the Long and Crew vans having twin doors). Other standard features include a reach and rake adjustable steering wheel, automatic lights, six load hooks in the load area, and Bluetooth connectivity.
To offset the limitation of only two trims, both the Berlingo and Partner offer a Worksite Pack that can be added to any trim at an additional cost of approximately £500. This pack includes features such as a grip control system, hill descent control, a raised ride height, mud and snow tyres, and additional underbody protection.
Under the bonnet: engines
Both the Berlingo and the Partner underwent an engine upgrade in September 2019 to comply with Euro 6 emissions regulations. Peugeot now offers a choice between the BlueHDi 100 and BlueHDi 130 1.5-litre diesel engines in the Partner van. Meanwhile, the Citroen Berlingo comes with a 1.5-litre diesel BlueHDi 102HP and 130HP, as well as a 1.2-litre PureTech 110 petrol engine.
Both the Berlingo and Partner engines are powerful and efficient, but only the Berlingo has a petrol option. If you are searching for a diesel vehicle, the decision is up to your personal preference. However, if you prefer a petrol van, the Citroen Berlingo is a suitable option.
It's worth adding that both vans are also available in fully electric models: the e-Berlingo and e-Partner. With a 50kWh battery pack, these electric variants can travel up to 171 miles on a full charge, according to official specifications.
Gearboxes: automatic and manual options
The Berlingo and Partner exclusively offer manual transmission for their lower-powered engines, with the Berlingo featuring a six-speed gearbox and the Partner equipped with a five-speed gearbox. Additionally, both vehicles offer the option of an eight-speed auto transmission for their most powerful engine, the 130 BlueHDI.
MPG
For those prioritising fuel economy, the Citroen Berlingo is a better option. The Berlingo's 1.5-litre BlueHDi 100 delivers an optimal combined fuel efficiency of 56.5mpg across all trims, while the BlueHDI 130 offers 54.3mpg. 
The Peugeot Partner's fuel consumption is good but not as impressive as the Berlingo's. The best-combined fuel economy of 52.3mpg is achievable by the BlueHDI 100 engine. The BlueHDI 75 delivers 51.4mpg, while a 130 option with automatic transmission delivers 50.7mpg. Therefore, unless you are happy with a lower-powered option or an auto gearbox, the BlueHDI 100 seems like the obvious choice for fleets seeking top-notch fuel economy from the Partner.
How's driving the Citroen Berlingo vs Peugeot Partner
Unlike its predecessor, which had a choppy and bouncy ride, the latest Peugeot Partner offers a smooth and engaging driving experience. The i-Cockpit cabin layout plays a role in this improvement, giving the Partner a sportier feel. The engine range truly matches the sporty potential of the chassis with the BlueHDi 130 motor, offering a slightly more premium driving experience. This engine provides ample power for hauling heavy loads and gives the Partner a respectable level of acceleration. On the other hand, the smaller BlueHDi 75 and 100 engines are still decent but lack the punch of the BlueHDi 130. They also tend to be noisier, making them better suited for leisurely driving, especially considering their slightly slower acceleration. However, if you prioritize a balance between power and fuel economy, the BlueHDi 100 engine is the best choice.
The Berlingo offers a comfortable ride, thanks to supportive seats and a natural driving position that can be adjusted with the reach and rake-adjustable steering wheel. However, the quality of the ride varies depending on the version you choose. We have found that the diesel versions provide the best ride. This is likely due to the greater weight of the four-cylinder engines located at the front. In contrast, the lightweight PureTech 110 Berlingo may feel bouncy and fidgety over rough surfaces. Nevertheless, all versions handle speed humps and rough surfaces with more than acceptable performance for a small van, surpassing the capabilities of most competitors. The Berlingo's 1.5 BlueHDi engine, paired with a six-speed manual gearbox, optimises power delivery, ensuring there is no lack of performance when hauling heavy payloads.
Safety
The Peugeot and Citroen utilise the same technology found in their car range. Because of that, they offer safety features that are commonly found in passenger vehicles. Standard safety equipment includes a driver's airbag (passenger, side, and curtain airbags are optional), electronic stability control, traction control, hill start assist, and emergency brake assist. Additionally, a full-height steel bulkhead separates the cargo and passenger areas.
Additionally, the Citroen provides a Safety Pack for the Berlingo Van, which includes Active Lane Departure Assist, Driver Attention Alert, Speed Limit Recognition and Recommendation, extended traffic-sign recognition, smart beam headlights, and front fog lights. Peugeot's Safety Packs, on the other hand, include a front camera that enables features such as lane assist and speed limit recognition to be added.
Citroen Berlingo or Peugeot Partner: The final verdict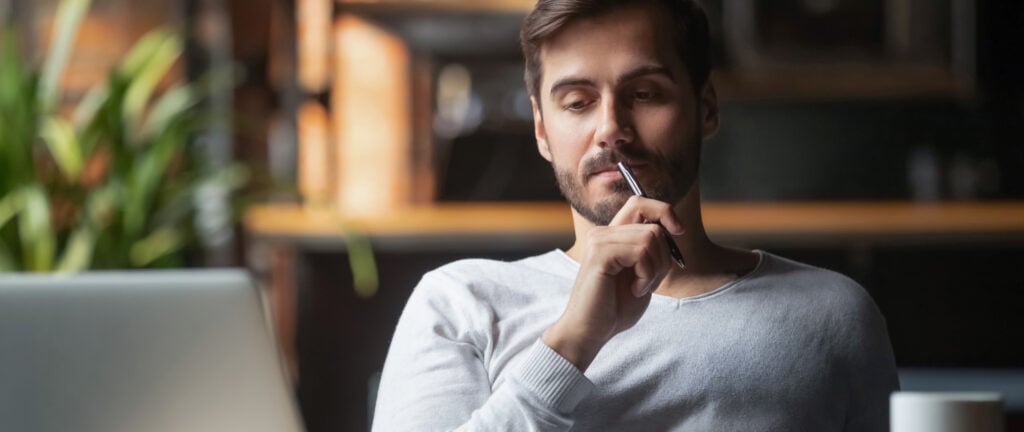 Having compared the Citroen Berlingo vs Peugeot Partner, we have no doubts that both vehicles would make an excellent choice for a small van. They are reliable, provide excellent value and performance, and have robust construction that can withstand tough trade usage. Furthermore, both vans offer options to customise and tailor them to your specific needs, so either would be an outstanding professional counterpart for your business.
The Citroen Berlingo certainly stands out with its comfortable cabin and conventional dashboard layout with user-friendly controls. Meanwhile, the Partner offers a spacious and more car-like cabin with an innovative i-Cockpit design. Another difference is found under the bonnet – only the Berlingo offers a petrol variant in addition to the 1.5-diesel engines. Moreover, the Berlingo offers better fuel efficiency. However, the Partner makes up for it with a smooth and engaging driving experience.
Ultimately, the choice between Berlingo or Partner will depend on your priorities and preferences. Considering factors such as ease of use, fuel economy, and driving experience will help you make a final decision. We would suggest that if you prefer a traditional commercial vehicle with excellent fuel efficiency, the Berlingo would be a great choice. On the other hand, if you're looking for something a bit more innovative and car-like, you might find the Partner to be more appealing.
Test driving both vans can help you determine which one suits your needs better, especially since the Partner's i-Coskpit might take some time to get used to, and even then not everyone might be a fan of it.