Medium LCVs are the most popular commercial vehicles in the UK. Aside from being convenient, easy to drive, and economical, they can also carry a lot.
Medium van sector offers some of the highest-quality light commercial vehicles on the market. Their cabins deliver car-like comfort; they look sleek, are easy to drive and have more efficient engines than ever.
What's more, the payload has improved as well. The payload of a van is the maximum weight you can put on your van. It's crucial that you lease a van that can handle this weight because carrying over your payload limit is illegal and might result in a penalty if you're caught.
Our customers often believe that the bigger the van, the higher the payload, but that's not true. In fact, the smaller a medium van, the bigger its payload.
So how do you choose the right van to lease? With such a huge amount of information on vehicle specs, it can be a bit tricky to figure out which commercial van will meet your needs. Don't worry! We are here to help you make the best choice with our handy medium van payload guide.
Medium vans that can carry the most
Firstly, the vehicle's payload is calculated by using the unladen weight (weight with no load, passengers and fuel), the weight of 2 passengers (around 85 kg per person) and a full tank of fuel (about 100 kilograms) = vehicle's maximum payload.
The lower the unladen weight and higher the GVW (Gross Vehicle Weight), the higher the payload will be (this also explains why some small vans can carry so much weight!).
1. Ford Transit Custom 340 L1H1 – 1,469 kg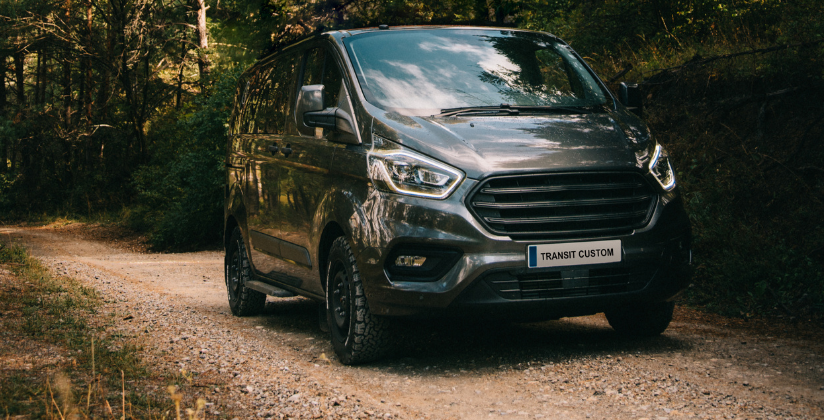 On UK roads, Ford Transit Customs are pretty common. The Ford Custom van is not only one of the best-selling vans in the UK, but also one of the best-selling LCVs overall. We are not surprised by this, given how reliable, efficient and affordable the Ford Custom van is, especially on lease.
Ford Transit Custom 340 L1H1 offers the highest payload in the medium van segment at 1,469kg, in addition to 6m3 of load space and a maximum load length of over 2.5m. Ford Custom's loading bay is easily accessible by the twin rear doors and a single sliding door on the side of the van. Under the bonnet, you'll find excellent and super-efficient 2.0 EcoBlue diesel engines with either 130 PS or 170PS.
Ford Transit Custom leasing is the first choice of many of our customers. Once they lease one, they usually return asking for another Ford Transit Custom lease and rarely consider a different van deal. We understand – it's difficult to move away from a van that's so renowned and reliable.
2. Citroen Dispatch M1400 / Peugeot Expert Standard 1400 / Toyota Proace Medium / Vauxhall Vivaro L1 3100 – 1,458 kg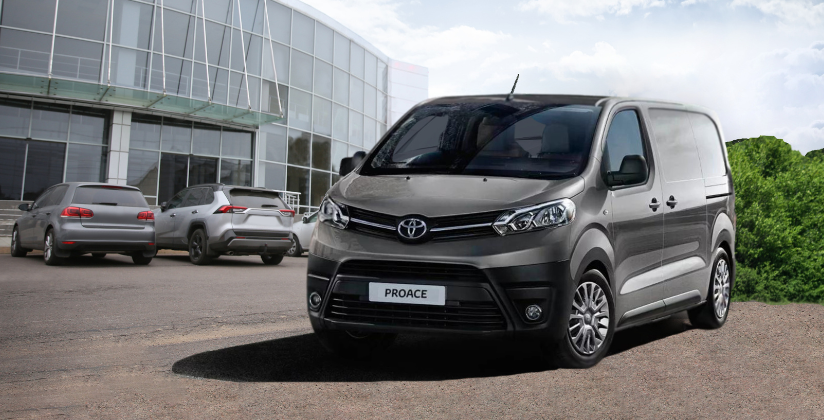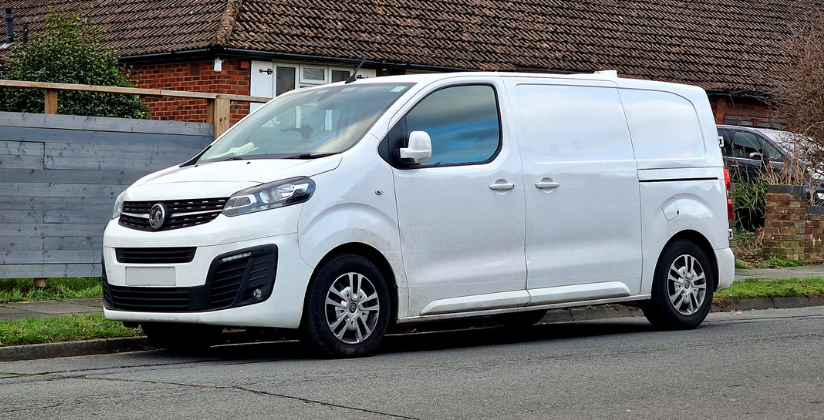 Citroen, Peugeot and Vauxhall belong to the PSA Group, while Toyota is a platform partner. Despite the vans being made using the same platform (and hence sharing several similarities), they all have their own personalities. The Citroen Dispatch, Peugeot Expert, Vauxhall Vivaro and Toyota Proace are all excellent vans and easy to live with.
All of these popular medium vans offer the same excellent payload of 1,458kg, which is only 11kg less than the Ford Transit Custom 340 L1H1. The loading area can take loads of over 2.5m in length and is easily accessible via two sliding rear doors and one sliding side door. The load volume for these vans is 5.3m3, which is slightly less than the Ford Transit Custom 340 L1H1. The excellent trim levels and options available on these highly popular medium vans compensate for this though.
There are 120PS and 150PS diesel engines in this payload. If you're driving in ULEZ or Clean Air Zone, no worries, these engines are Euro 6 compliant.
3. Volkswagen Transporter SWB T32 Startline 110PS – 1,304kg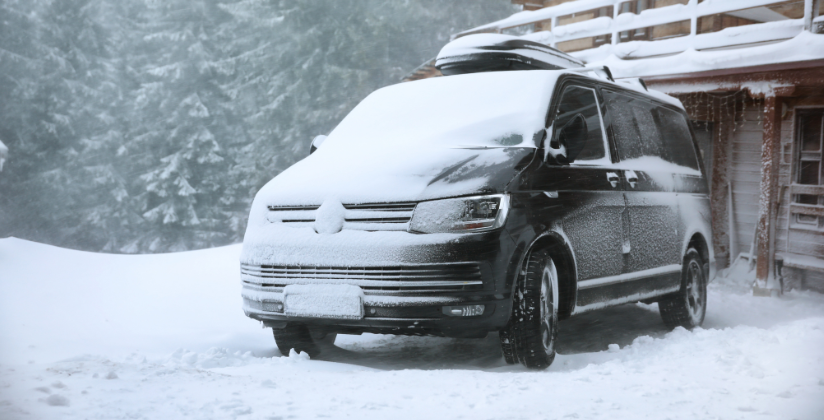 Volkswagen Transporter is the modern version of the iconic Camper Van. As a premium brand, it's often positioned next to Mercedes-Benz vans. The VW Transporter is a practical and robust LCV that looks good too.
If you want to lease a VW Transporter van with the highest payload, you should go for a SWB T32 Startline 110PS model. With a payload of 1,304kg and a load volume of 5.8m3, this VW Transporter van can handle loads over 2.5 metres long. Similar to its competitors, the Transporter has twin rear doors and one side door for loading. Under the bonnet, you'll find a powerful 2.0-litre turbo diesel engine with 110PS.
In our opinion, the latest Volkswagen Transporter van is the best VW has ever made. The new VW Transporter model definitely has a better cabin, cleaner and more efficient engines, and more trim options.
4. Renault Trafic LL30 L2H1
Renault Trafic vans are built on the same platform as the Vauxhall Vivaro before PSA Group took over. The old Vivaro was super popular so if you were a fan, you'll be happy to find many of its features in the Talento, NV300 and Trafic vans.
The load weight goes from 1,240kg to 1,264kg. All of these medium vans will allow you to transport loads up to 3m long and up to 6 cubic metres in volume. Moreover, all three engines are 2.0-litre diesel.
As these vans are slightly larger than the others on this list, their cargo space can compensate for their lower payload. If you have trouble deciding between cargo space and payload, we can help.
5. Mercedes-Benz Vito 110 / 114 L1 Progressive FWD – 818kg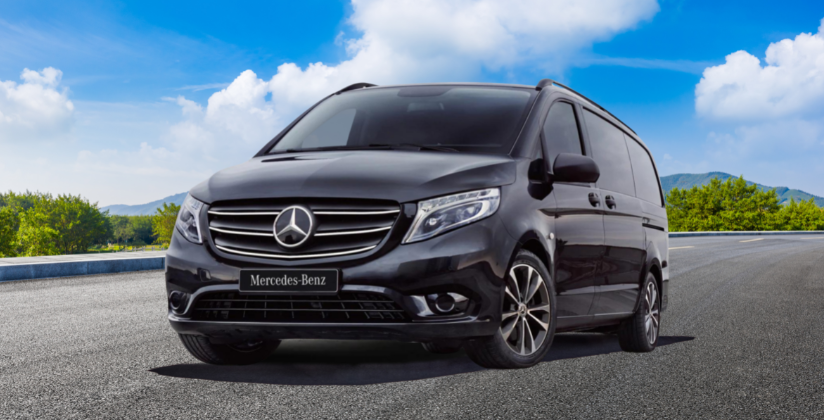 Our list of top 5 medium vans with the highest payload wraps up with the Mercedes Vito. This stylish van is able to carry 818kg. In the industry, the Vito van is known as "premium," which basically means it has a famous badge.
The back of the van can be accessed via 2 side sliding doors and a big rear door. Vito's payload is over 400kg lower than our first four van options. It also has the shortest loading bay on this list at 2.2 metres. Loading volume is 5.5m3, second smallest on the list. Despite that, this Mercedes van makes it into the top 5 medium vans because of its great load capacity, reliability, and famous name.
Mercedes is still working on updating Vito vans so they match its bigger sibling, the Mercedes Sprinter. Still, it's a classy van you'll enjoy driving. If you don't need to carry a lot, it's definitely an option to consider when you're looking to lease a medium van.